A look inside Pittsburgh's St. Jude's Run/Walk event to end childhood cancer
---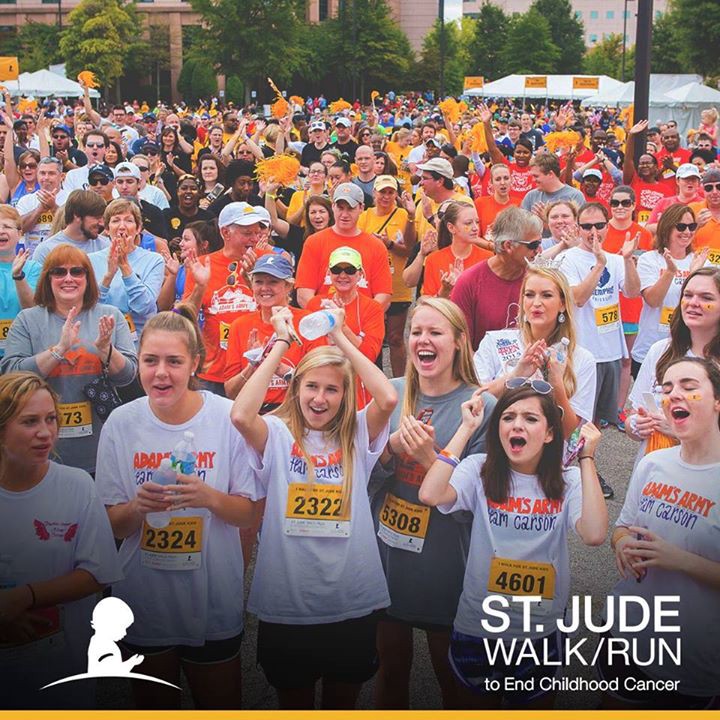 In the center of Herrs Island in Pittsburgh is an integral part of the community: St. Jude Children's Research Hospital. Known for its selfless work in fighting childhood cancer, the essence of the nonprofit organization is defined clearly in its mission statement: "no child is denied treatment based on race, religion or a family's ability to pay."
This month, the hospital has extended an invitation to the public, including Chatham University students and faculty, to participate in the annual Walk/Run to End Childhood Cancer on Sat., Sept. 29, at SouthSide Works. The goal of the event is to further the hospital's work of helping families understand, treat and defeat childhood cancer.
Since it opened in 1962, St. Jude Children's Research Hospital has helped to lower the overall cancer survival rate among children from 20 percent to 80 percent. The hospital treats children from all around the world.
"The hospital also freely shares its research breakthroughs with medical institutions around the world. That means one child saved at St. Jude equals thousands saved worldwide," said local St. Jude market director Ryan Reczek.
Beyond taking part in the walk or run, students are invited to sign up to be volunteers at the event, Mr. Reczek added.
Admission for those six and older, in either the walk or run, is $10. Registration and participant check-in begins at 8 a.m., and the fun run/walk kicks off at 9 a.m. Sign up at stjude.org/walkrun and search for the Pittsburgh event.
To donate to St. Jude Children's Research Hospital, visit the website and select the "get involved" tab. Donations for this month have already reached $43,000, which is about 30 percent of its goal of $143,000.