In wake of #MeToo movement, University introduces Chatham Men's Project
---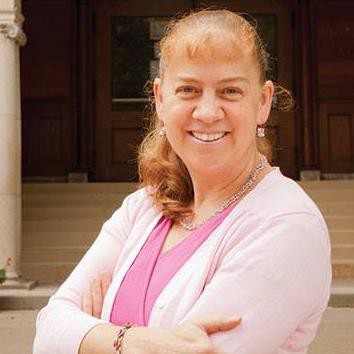 By Iyanna Armwood
The Women's Institute and Office of Student Affairs are teaming up to co-sponsor the first Chatham's Men Project [CMP] cohort. CMP is the Women's Institute's response to men wondering what their role in the #MeToo movement should be and how they can be a part of the solution.
CMP is intended for male-identifying and masculine-of-center students who want to learn how they can take action on campus and in their community.
According to Dr. Jessie Ramey of the Women's Institute, the project originated at Duke University. Inspired by the Duke Men's Project, Chatham's own pilot group formed during the 2018 spring term and recruited 12 students for the first cohort.
"Everyone was so enthusiastic about [it] that we decided, 'Yup, we're gonna do it! We're gonna launch,'" Dr. Ramey said. The goal of CMP is "to make our campus a welcoming and inclusive place for everyone to learn and teach."
CMP is designed to be a learning cohort composed of five or six male faculty members and 15 or more students. Participation will demand a time commitment, so anyone who is interested must understand that CMP isn't a drop-in like most clubs on campus. Members will meet once every other week for action-oriented meetings, focusing on topics such as toxic masculinity and being a part of a community that ends gender-based violence. Eventually, the Women's Institute and the Office of Student Affairs hope to have the first cohort lead the second and so on, encouraging students to step up as section leaders, limiting faculty involvement to simply overseeing the project.
"I think one of the things the #MeToo movement has helped us see is that women have been talking about gender-based violence, sexual harassment, rape culture for a long time. This is not something new," Dr. Ramey said. "We know the statistics. We know how prevalent this is, and we've also been saying for a long time that things aren't really going to change until men come on board and are a part of that project."
For those interested in being part of CMP, there is still time to sign up. Contact Dr. Ramey at [email protected] to learn more.