Cougar Coffee Crawl: Commonplace Coffee
---
This fall, the Communiqué embarked on a quest to find cool coffee locations near the Shadyside campus to which students could easily walk. Here's the latest installment of the series.
***
Commonplace Coffee House & Roasters at 5827 Forbes Ave., Squirrel Hill, is passionate about spreading the joy of a cup of joe. It planted its roots in Pittsburgh in 2010 and has been growing as a community-focused roastery ever since.
It hosts classes where people can learn the craft of coffee making — a perfect blend of science and art. Plus, it offers a monthly subscription program that invites participants to select coffees to try that are delivered to them every two weeks. In addition to the Squirrel Hill shop, Commonplace Coffee operates several locations across the region.
Commonplace Coffee is about a five-minute drive or a 20-minute walk from campus. Limited metered street parking is available, along with a paid parking garage beneath the Carnegie Library of Pittsburgh's Squirrel Hill location. Metered parking is free after 6 p.m. (and free all day on Sundays), and the garage is free after 10 p.m.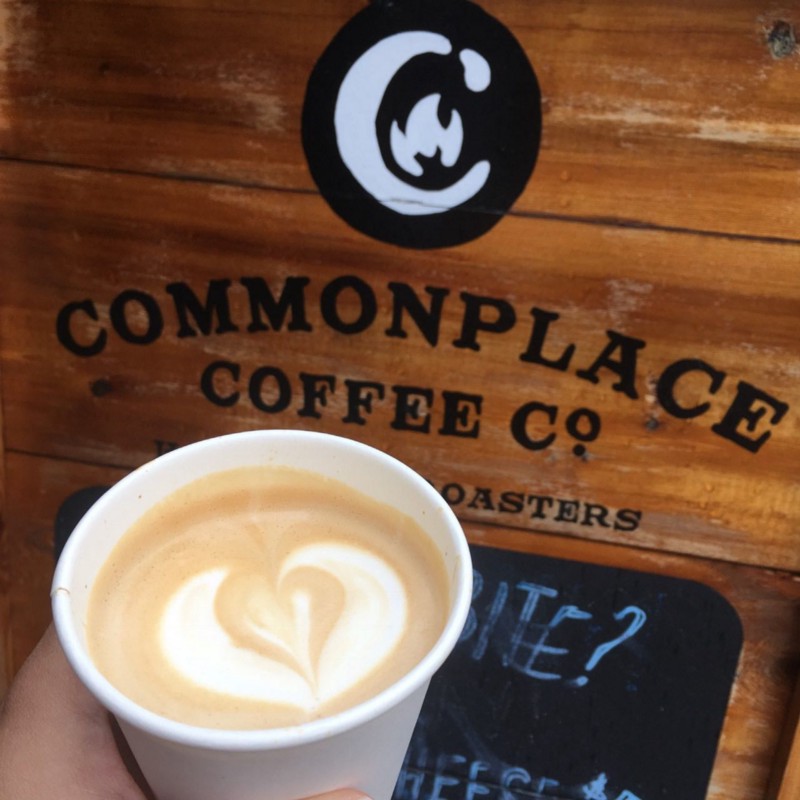 Commonplace Coffee's atmosphere is diverse and energetic because of its location in Squirrel Hill and the friendliness of its staff. It's not optimal for settling down to do homework, though, because the lighting is dim and the cafe can sometimes be crowded and loud. The bar-style seating and interior design makes it more of a social gathering place than a study space. It also offers outdoor seating, a prime spot for going to people watch.
When asked for a recommendation, the barista was excited to talk to us. She eagerly assured us we should taste the cappuccino — a staff favorite and a must-try for new visitors. It was $4 and was served in a small paper cup. The flavor was creamy and bitter. It wasn't to our taste, but that doesn't mean other people wouldn't enjoy it. All of the drinks are quality (and, therefore, a little pricier) so finding which flavors are worth the money is an adventure.
Commonplace Coffee is a friendly place to stop inside if you're exploring the neighborhood. Hours are 7 a.m.-8 p.m. Mondays through Fridays, and 8 a.m.-8 p.m. Saturdays and Sundays. The next time you're in the area, buy a novel from the bookstore next door and sit outside Commonplace Coffee with a story in one hand and a cup of joe in the other.
Learn more at commonplacecoffee.com.