Women's basketball rolls past Geneva to begin new year
---
By Jack Ridenour
The Cougars traveled to take on the Golden Tornadoes of Geneva College on Jan. 9. The team entered the game with a 7–8 overall record and a 3–3 conference record. With help from its strong guard play, the Cougars came out victorious and defeated Geneva 91–79.
The first half was a back-and-forth battle between the two conference foes, as the Tornadoes went into halftime ahead of the Cougars, 43–40. The Cougars were within striking distance, though, heading into the second half as a result of shooting 40 percent from the field as a team. They came out of the half strong, shooting 43 percent from the field in the half and taking a 2-point lead going into the last quarter.
Katie Sieg '19 led the team with 30 points, followed by Ashley McClain''19 with 26 points.
The Cougars were consistent the whole game offensively. They shot 41 percent from the field for the game and 83 percent from the free throw line as a team. Transition offense was a big emphasis for the Cougars heading into this game.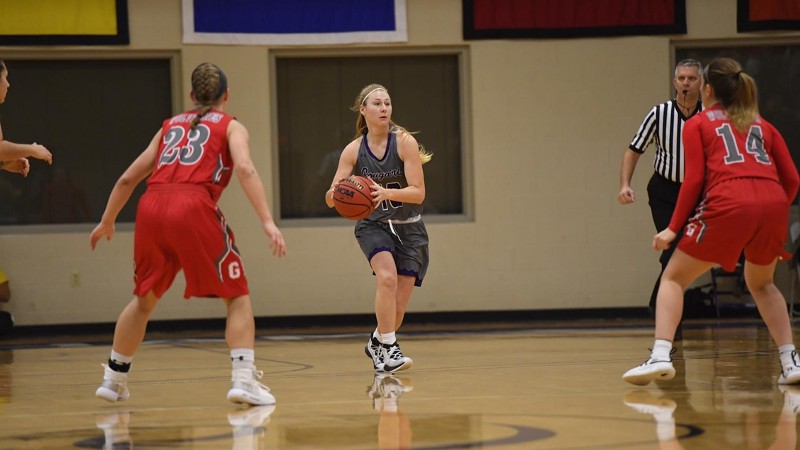 "Transition was a huge part of us scoring 91 points. We pushed the ball well in transition and got a lot of layups and good looks," said Megan Sieg '19. "When we ran our set offense we moved the ball well, took good shots and executed our plays."
Megan Sieg scored her 1,000 career point while adding 25 points to the scoring effort. She is a four-year member of the basketball program at Chatham.
As the season winds down, the team needs to focus on their weaknesses to make a run for the playoffs.
"We need to focus on our defense. Our offense comes so naturally, and we gave three of the best guards in the PAC in the starting lineup," said guard Natalie Knab '19. "We can out score any team, but what it really comes down to is stopping people on the opposing team."
The players need to continue to improve and build off of each game in order to find themselves deep into the playoffs later this season.