---
By Jennie Piotrzkowski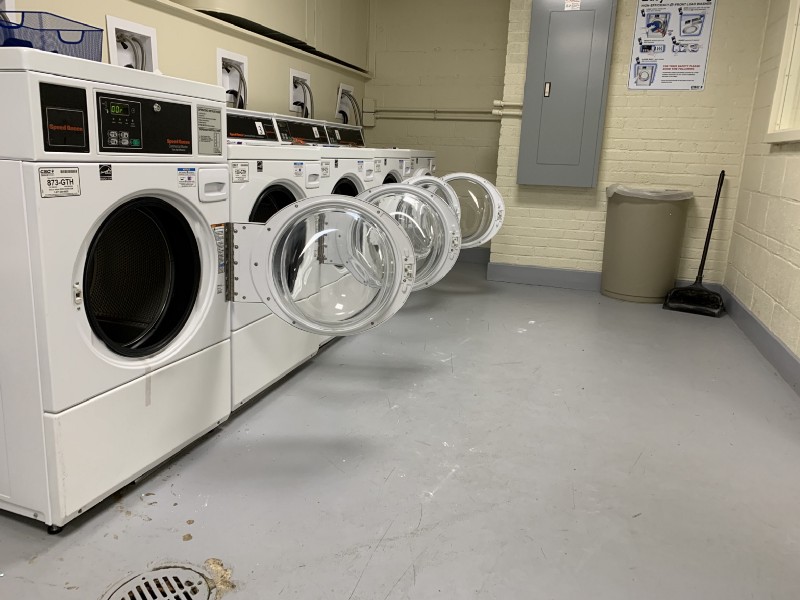 Among academics, athletics and other activities, students have to find time to do their laundry. So, naturally, when problems arise, people get frustrated.
In recent months, changes have been made to the laundry policies in Fickes Hall. It is one of the five on-campus residence halls for students and is typically occupied by first- and second-year students.
Before Thanksgiving, the new laundry policy was announced. It permits each student one, two-hour laundry slot per week. Previously, students were allowed each week to have two, three-hour laundry slots.
The goal of this new rule is to ensure that everyone gets a laundry slot. Before the new policy was put in place, many residents struggled to get one because students would take up to three, three-hour slots a week.
Athletes, like Katy Reed '22, don't believe this is fair for everyone. Because she works out multiple times per week to train for ice hockey, in addition to going to classes, she has extra clothes to wash.
"It's honestly impossible to get a week's worth of laundry done in just two hours," she said. "I can't reuse the same clothes, which forces me into a tough situation."
By forcing student to do all their laundry in two hours, some have noticed issues with the machines themselves because they are being overfilled with an excess of clothing.
People also have been signing up for three-hour laundry slots, even though that goes against the latest policy. This has resulted in disputes among students who only sign up for two hours, as dictated by the new rules.
Resident assistant Isaiah Brown '19 has tried his best, he said, to mediate on behalf of his peers, but it can be difficult to find the balance between helping out residents and enforcing the rules.
"As an RA, I believe that the feelings of my residents matter first before our opinion. I've spoken to a few of the residents about the laundry policy and I've gotten so many different, mixed feelings," he said. "Majority of the students explained that they haven't really had too many problems lately with it when being comfortable with the other residents," Brown explained.
Ashley Marchant, a first-year student at Chatham, feels conflicted about the laundry issue, particularly when it comes to the nature of the rules being broken.
"It's extremely frustrating to not have people follow the rules that were recently added," she said. "I personally don't agree with the new rule, but you don't see me breaking it left and right."
Students who have questions or concerns about the policy should talk to their RA for assistance.