Chatham men's basketball team makes history as first national team
---
By Jack Ridenour
The men's basketball team had a stellar regular season that led to an impressive run in the playoffs. Not only did the Cougars head to the PAC championship game — a first in the program's four-year history — but they also won the title. That earned them yet another first: a ticket to the NCAA Tournament.
The team kicked off the PAC playoffs at home against Washington & Jefferson College. After defeating the Presidents (thanks to a last-second layup by senior guard Will Sandherr), the Cougars traveled to St. Vincent College.
The Bearcats were the №1 seed, while the Cougars were the underdogs in the matchup as the №4 seed. After a back-and-forth battle, the Cougars defeated St. Vincent to head to the PAC championship game.
The Cougars went 1–1 against Westminster College during the regular season and had never won against the Titans on their home court.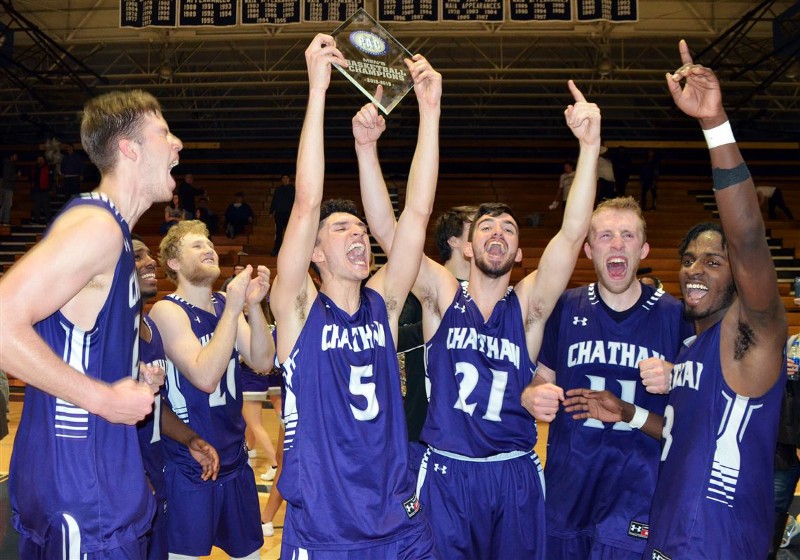 "We went in thinking we were going to win. It wasn't an arrogance thing. It was just so much confidence in how we had been playing that really motivated us," guard Alex Schoppen '19 said.
The Cougars started the game off slowly, finding themselves down by 11 points after the first eight minutes of the game. The Cougars clawed their way back, though, from the double-digit deficit to regain the lead, 25–23, after a 3-pointer from guard Isaiah Brown '19. Both teams continued to battle back and forth for the remainder of the half, but the Titans took back the lead at the half, 37–32.
The Titans continued to build off of their lead in the second half, but Chatham never gave up. After trading baskets for the majority of the half, the Cougars regained the lead after a fast break layup by Brown. Following this, the Cougars controlled the tempo for the rest of the game. They defeated the Titans, 64–61, to be crowned the PAC champions.
The impact of this win for this program was important for not only the team but also for the school. After all, it was just a couple of years ago that it finished with a 5–22 season.
"This was everything we dreamed of from Day One when we stepped on campus. This is everything we've worked for. All the practices and ups and downs, and it all paid off," Schoppen said.
The Cougars found themselves in the underdog spot once again as they headed into their first-ever NCAA Tournament game basketball in Division III basketball on March 1 against №15 North Central College in Illinois.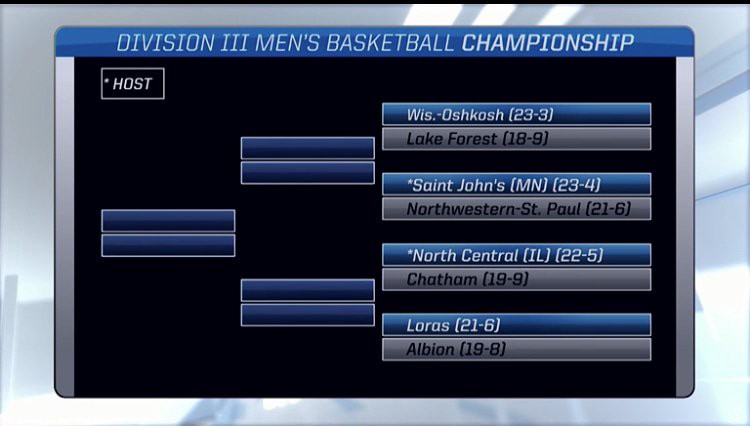 "We've been an underdog in every game we've played for the most part," he added, "so we're approaching it like any other game in which we have something to prove."