Chatham's IT department boosts Wi-Fi signals across campuses
---
By Clair Fink
If you would have asked Paul Steinhaus, CIO of Chatham University's IT department, and network administrator Chris Grove 15 years ago if they would've thought that this much technology would be available for them to do their jobs, they probably would have been blown away. They've been hard at work updating the wireless internet systems throughout all of Chatham's campuses — a task that's been years in the making.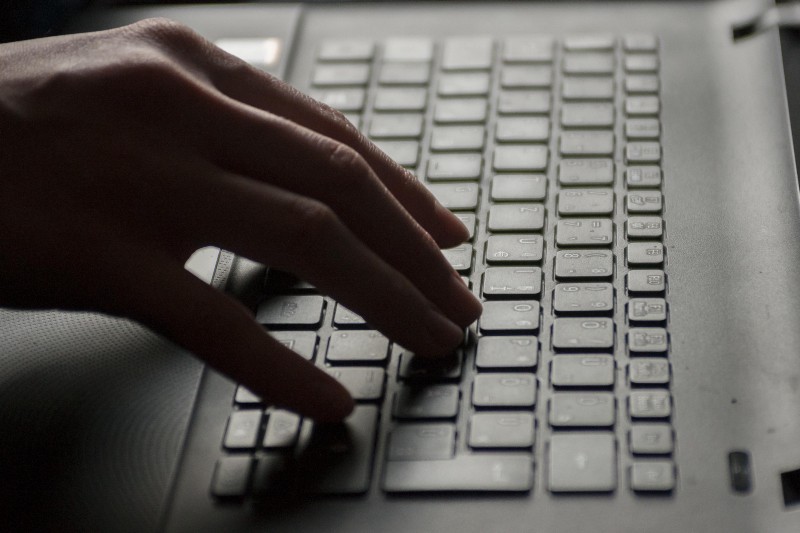 The switch involved replacing older Sysco systems with new-and-improved ones by a different brand. A challenge, though, was determining where and how far the old wireless signals reached and where to put the updated ones.
"We would just walk down the hallways with our laptops asking, 'Do you have Wi-Fi?'" Steinhaus said, prompting Grove to laugh.
A few years ago, the IT department enlisted interior architecture students to create floor plans for many of the buildings. Because many of the buildings at Chatham are so old, they didn't already have ones.
The IT department purchased "a new technology" that allowed it to create a Wi-Fi mapping system for Chatham's buildings, based on these floor plans. This helped Steinhaus and Grove figure out where routers should be placed for optimal coverage.
One of the biggest improvements can be noticed in the Athletic and Fitness Center.
"It used to be one big dead spot, but now that we have strategically placed wireless connections, Wi-Fi calling is a possibility," Grove said.
So far, updates have been completed in the residence halls — except for in Woodland Hall, which will be handled this summer. Other summer projects for the IT department include increasing internet security in the student apartments along Fifth Avenue and boosting the bandwidth from one to 10 gigabytes. IT also recently submitted a 5-year plan to upgrade 10 to 15 classrooms per year with new technology and furniture.
Another update is the revival of the Live Shuttle Tracker. The feature on my.chatham.edu in the "my tools" tab (where you also can download it as an app for Android and Apple mobile devices) tracks the location of Chatham shuttles. Additionally on my.chatham.edu, you can submit tickets to the Help Desk when seeking assistance with computer-related questions.
To help IT further monitor Chatham's technology use and areas for improvement, the department is conducting a survey to seek feedback.
"Opening this line of communication to facilitate questions is really important to us growing to help students," Steinhaus said.
The IT department recently sent out the satisfaction survey via email. Those who complete it by Feb. 22 will be entered for a chance to win a $50 Amazon gift card.