Vegan Crawl writers deem B52 their favorite restaurant
Vegan Crawl food review series ends with a clear winner
Over the course of the past two semesters, we embarked on a vegan crawl. Throughout this journey, we attempted to visit a variety of vegan restaurants and ones that offer vegan options in order to give honest reviews to the Chatham University community, from the point of view of students.
Though our adventure had to be cut a bit short in response to COVID-19 closures, we are eager to share our top favorite restaurants.
And the winner is … 
We both agree that B52 in Lawrenceville has to ring in at No. 1.
Not only is B52 a breakfast hot spot (and Juliette is an avid supporter of breakfast foods), but also the entire menu is vegan. That's helpful to us because we didn't have to worry about making substitutions or contamination from non-vegan foods.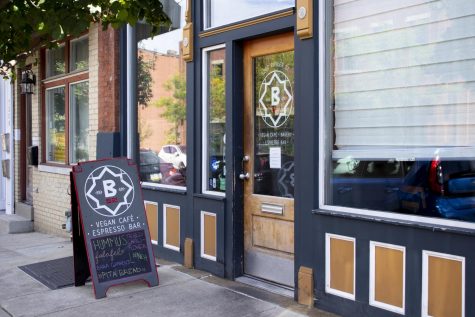 We also believe that B52 is a great option for someone who isn't vegan, or for someone who might be looking for an easy way to transition into becoming vegan. The options — such as the pancakes — are so comforting, that it's almost hard to believe that there is no butter or eggs tossed in to give them that unmistakable, home-cooked flavor.
 It is also a huge plus that the cafe is located in such a happening area as Butler Street because it makes the wait to get in well worth it. We highly recommend visiting some of the shops and boutiques near the restaurant when it's too crowded.
Honorable mention
Gluuteny in Squirrel Hill will always have a special place in our hearts. There is something special about peering into a display case and picking out your own sweet treat for the road. 
***
Not every restaurant was great in our opinion, but we believe that we were able to snag a delicious treat from each visit, regardless of the overall experience.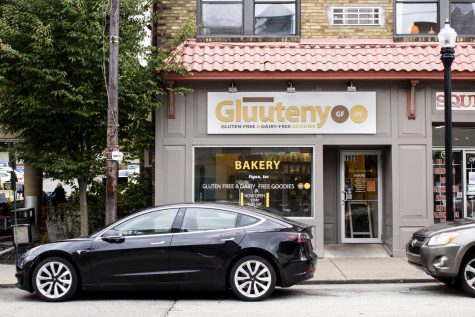 Even though most brick-and-mortar restaurants and shops are not operating normally because of COVID-19 mandated closures, we recommend that you keep these restaurants on your radar.
For more information, check out B52 at b52pgh.com and Gluuteny at gluuteny.com.