Out of Left Field: What is a Respite Day?
Out of Left Field — that's how Doodlebug has been feeling lately. Everything seems like it's happening so fast! He's rebranding with the help of his friends. New experiences, new locations, and new ideas! Stay tuned to see how Doodlebug continues his journey through Pittsburgh's and the world's current events.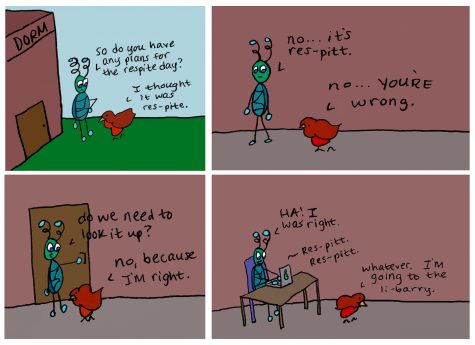 Doodlebug: So do you have any plans for the respite day?
Bird: I thought it was respite.
Doodlebug: No … it's res-pitt.
Bird: No … YOU'RE wrong.
Doodlebug: Do we need to look it up?
Bird: No, because I'm right.
Doodlebug: HA! I was right.
Doodlebug: Res-pitt. Res-pitt.
Bird: Whatever. I'm going to the li-barry.
About the Writer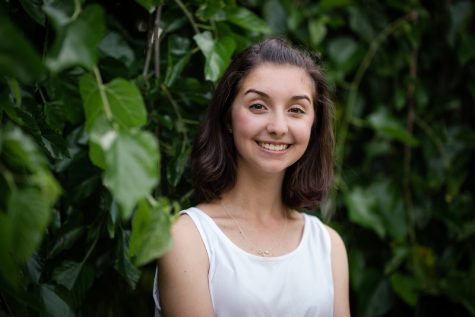 Alexis Taranto, Artist
Alexis Taranto '24 is the editorial cartoonist for the Communiqué. She is majoring in communications with a graphic design concentration and minoring...