Scared of the bus? Fear no more!
Visual editor Lilly Kubit provides some tips and tricks for navigating the Pittsburgh bus system
Having trouble figuring out Pittsburgh Regional Transit? Look no further! Here's some advice from a seasoned transit user.

Tip one- Download a transit app. These apps can help you find the best route, track bus times and figure out when to get off.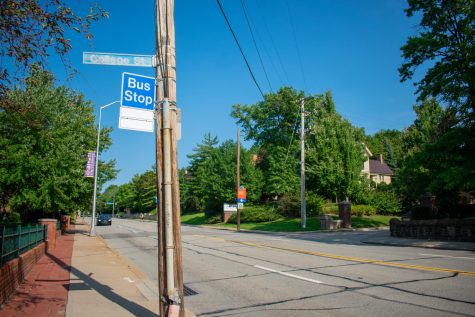 Tip two- Find a blue bus stop sign, and check the bottom half for the number of the bus route you wish to take. This is Fifth + College, the inbound bus stop right off the Shadyside Campus that takes you Downtown.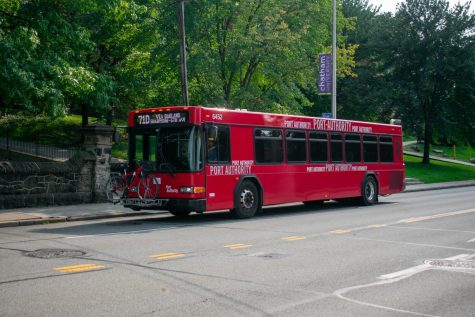 Tip three- Check the top of the bus as it approaches to make sure you take the correct route, and also check the headlights to see if they are blinking. If they are not blinking, wave to the bus to let them know to stop. This is the outbound Fifth and College stop, the stop right off campus that takes you to Hamilton.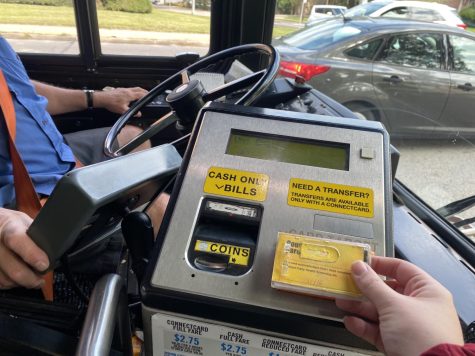 Tip four- Look for the orange scanner on the bus, and touch your Chatham ID to it. When you hear a "ding," your ID has scanned and now you can find a seat. When you want to get off, pull the yellow cord on the side of the bus to get off, and congrats, you made it to your location.