Chatham takes interest in Circle of 6 phone application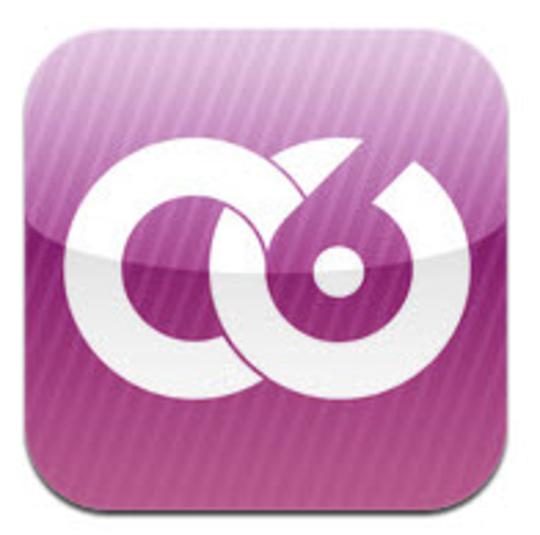 With recent awareness campaigns about the prevalence of sexual assault on college campuses, the smartphone application Circle of 6 has been developed to prevent sexual abuse and dating violence before it even begins.
The application is designed to allow users to quickly and discretely contact their circle—comprised of six friends—if they are in an uncomfortable situation.
Selecting the car icon sends a text reading, "Come and get me. I need help getting home safely," and the sender's GPS coordinates.
The phone icon asks the user's circle to, "Call and pretend you need me.  I need an interruption."
Finally, the chat icon sends a text saying, "I'm looking up information about healthy relationships and respect. Just letting you know."  According to Circle of 6's website, "This keeps your circle informed of what's on your mind, but doesn't ask for immediate action."
In emergencies, the application's exclamation point icon can be used to access national hotlines and customized local emergency numbers.
In 2011, the application won the "Apps Against Abuse" technology challenge sponsored by the White House.  In 2012, it came in second place in the "Ending Violence @ Home App Challenge," funded by the Avon Foundation for Women.
Some colleges—including University of California, Los Angeles; Hobart and William Smith Colleges; and Williams College—have adopted Circle of 6 U, which is geared specifically towards college students.
Chatham University has not yet adopted Circle of 6 U.  Instead, students are encouraged to try the Circle of 6 application, and Student Affairs and Assistant Professor in the Doctor of Psychology program Dr. Britney Brinkman are conducting a research study on Chatham students' impressions about the application, the nature of their conversations about safety with close friends, and their attitudes about their role in preventing sexual assault and relationship violence.
"Essentially, it's a pilot to see if rolling the application out campus wide would be beneficial to students," said Assistant Dean of Career Development Dr. Sean McGreevey.
Although preventing violence is the application's main goal, it also promotes discussion and trust between friends.
"There is power in communities having conversations about how we all can contribute to safer environments," said McGreevey.  "The application asks users to have conversations with six close friends. There is power in those conversations."
"The stigma surrounding [sexual assault and intimate partner violence] often makes it difficult for people to engage in conversations about them," said Brinkman.
Brinkman also hopes that through these conversations, students can, "shift away from conceptualizations of sexual assault and relationship violence that assume women are responsible for avoiding violence."
"Rather, we hope to spark dialogues about the role all community members—female and male—can play in creating safe environments and being proactive, supportive bystanders," she said.
To help promote conversations and new ways of thinking, Chatham is holding several training sessions focusing less on using the application itself—which is designed to be simple to use—and more on, "how we can come together as a community and leverage the technology towards community solutions," according to McGreevey.
"It's not about the application, it's about how the technology can enhance our community's efforts to bring the conversation to the table, empower people to intervene as bystanders and give users a way to contact help if they need it," he said.
Training sessions are scheduled for Tuesday, January 27 and Monday, February 2.  McGreevey hopes these sessions will attract groups of students, "to participate so we can elicit student feedback and potentially adopt the application as a campus."
"Sexual assault and relationship violence is a critical issue for all campuses," he said.  "Ultimately, we just want to continuously evolve in ways that best serve the Chatham community."