Chatham alumna returns to alma mater as a professor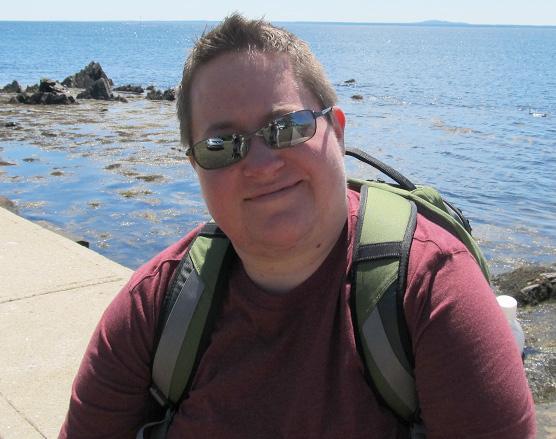 "I am excited every day to come to work," said Nichole Bayliss, a psychology professor and Chatham University graduate. Originally from a small town in Michigan, Bayliss knew Chatham was the right choice for her when she left her small high school to attend a small college.
One aspect that swayed her decision in Chatham's favor was the school's emphasis on social justice. The first time Bayliss saw the campus was the day she moved in her freshman year.
She began her journey on Chatham's campus with the intention of achieving a pre- med degree, but once she took psychology 101, she altered her dreams. She felt psychology was more relatable to society and allowed for more individual interactions. Changing her major from pre-med to psychology, her focus turned to gender social issues with women's studies as her minor.
After graduation, Bayliss took two years off before beginning her master's degree. Utilizing her Chatham connections, she found a position at Veterans Affairs (VA). She worked there for two years and continued her work there when she began her masters in sociology at the University of Pittsburgh.


At the VA she was originally hired as a research assistant but was soon promoted to coordinator and senior qualitative coder. She was involved in twenty-one research studies including "the Diabetes Telemonitoring study," "Improving Antibiotic use in Acute Care" and Comprehensive Clinical Study in Women's Health Centers."
In 2007, her focus changed to qualitative study and code development. Since 2009, Bayliss has worked as a senior qualitative researcher and consultant for other projects as well.
These projects include areas such as evaluating the military's assessment of sexual trauma in veterans, patient and provider attitudes towards hepatitis, racial and ethnic disparities in satisfaction in VA care and others. These projects lead to Bayliss co-authoring multiple papers based on her research projects.
In the course of her education at the University of Pittsburgh, internships made Bayliss realize she was meant to be a teacher. One of her internships was as a TA, which originally made her nervous.
Once she graduated with her masters, she began teaching as an adjunct professor of health and wellness for the University of Pittsburgh, while maintaining her responsibilities at the VA. While she was teaching at the University of Pittsburgh, word spread through the grapevine about an opening at Chatham for a social psychology teacher. Bayliss quickly applied and received an adjunct position, which lead to her full-time Chatham career.
While teaching her classes, she still works with the VA today on her tenure projects as a consultant. When Bayliss re-entered the Chatham community, she brought a new internship to the table. Given her experience and projects at the VA, Bayliss created an internship program with the VA where psychology students are able to conduct actual research and do work in their field. The internship provides students with hands on learning on a variety of aspects such as training on screening and content procedures, recruitment mailings, transcription, qualitative interpretations, data entry and code book development.
The internship mainly involves Chatham students but also includes students from the University of Pittsburgh and Edinboro University. Of the nine students that worked the research internship, four were hired after.
Internships are an important aspect of learning because of the experience they provide, said Bayliss. When asked what advice she would give current Chatham students, two things came to her mind. First, she said, be sure to make use of Chatham connections. "You should definitely plan to build relationships with the faculty members because faculty members are the people that write the recommendations," she said.
"In order to maintain these relationships and create new ones, be sure to attend events on campus such as graduations and reunions. The relationships made can help in later years." Bayliss also gave advice on tutorials. "Tutorial gives Chatham students a leg up when applying for career opportunities. It can be helpful to copy your tutorial to each resume and graduate school application to differentiate Chatham students from others coming into the market."