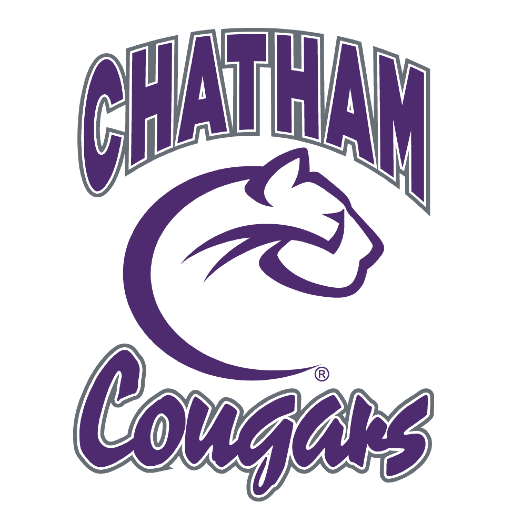 By: Derek Schrank
It was a quick game for the Chatham volleyball team as Bethany College put away the Cougars in three sets on Wednesday, September 20. The cougars put forth a battle in each set, never letting their opponents more than three points ahead. The scores were as follows: set one (22-25 for Bethany), set two (22-25 for Bethany), and set three (23-25 for Bethany).
"We played a scrappy game, but the game still could have gone our way," Cougar head coach Dylan Lasher said. The Cougars found themselves at the wrong end of multiple rallies, and ultimately couldn't close Bethany out.
Set one saw several long rallies and multiple score changes before Bethany locked a 25-22 victory. "We definitely didn't capitalize when we had the chance," Lasher said. This was evident in the second set; the Cougars had the lead for the entire set until Bethany roared back and found a 21-20 lead and held on from there.
Sophomore outside hitter Justyne Lasher said, "our defense has been pretty good and our offense is getting better." Lasher knows a thing or two about offense as she racked up 11 kills against Bethany College and now leads the team at 125. "We have improved from last year on both sides of the net, but I think we lack energy sometimes," she said.
The third set the Cougars were caught playing catch up. After an early four point lead for Bethany, the cougars struggled to get back within striking distance. "We didn't have a good transition tonight," coach Lasher said. Their weakness had the Cougars fighting back. Already down in the match and in the set, the team lacked the necessary momentum, but they managed to claw themselves out of a hole and tie the set at 23. Bethany eventually closed out the last two points and won the match against Chatham.
This loss put the Cougars at 0-4 in their conference (PAC), and 6-4 on the season. The cougars look to rebound this weekend with two big conference games in a double header on Saturday September 23. They play a struggling Waynesburg University and conference leading Thomas More College.
Going into the game against Waynesburg coach Lasher still looks to see an improvement from his team especially on the offensive side of the ball, "our offense needs to be quick, and we have to be clean around the net," he said.
Following Waynesburg, a young cougar team squares off against the conference leading Thomas more Saints in their home facility. Justyne Lasher said, "This is a big game for us. They're ranked number one. We need to be on top of our game and we can't back down from them." A statement win is just what the Cougars are looking for.