How Christopher Columbus Got His Own Day, And Who We Can Celebrate Instead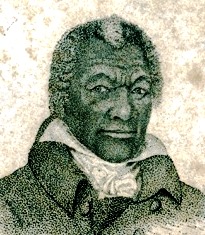 by: Emily Simons
How did a thick-headed explorer end up on the Gregorian calendar, gracing its users with a day off to remind them of his exaggerated 'accomplishment'? Here entails a weird and strange tale of how a forgetful president, a knights' order, and the Great Depression impacted Columbus Day topped off by a list of better things we can celebrate. Frankly, 'Columbus sailed the ocean blue in 1492' is no longer relevant.
The story of Christopher Columbus is well-known, but not many of us question why it was stamped on a map by Congress in 1937. No one particularly cared about Chris "big ego" Columbus, until 1892; a year that no one remembers with a president no one thinks about, Benjamin Harrison anyone?
Columbus Day became a celebratory day. In an effort to lift people's spirits from the failed Reconstruction efforts and emerging economic depression, Benjamin Harrison (look him up, he was a surprisingly good President) declared October 12th Columbus Day. It was a day to come together for national pride at a time that was pretty terrible. Harrison tried, but unlike Thanksgiving, this autumn holiday didn't catch wind. So let's fast-forward to Franklin Roosevelt, a more eminent president.
From the late Harrison to just before the Great Depression, the U.S. saw a huge influx of Italian immigrants and practicing Catholics from multiple countries. This influx gave rise to the popularity of the Knights of Columbus, a Catholic version of the Freemasons who wanted to celebrate Columbus as a religious and nationality symbol of pride. With a very large membership and a country trying to find something to celebrate in the throes of the Great Depression, Roosevelt agreed. Columbus Day became the national holiday we have today in 1937.
Here are some better options of people to celebrate: almost anyone really. But specifically Lief Eriksson, son of Erik the Red, and much more than a joke on SpongeBob. If Christopher Columbus never actually made it to North America, a man who could have potentially reached it, is a better option. Four centuries before Columbus complained to Ferdinand and Isabella, Lief Erikson is believed to have mistakenly landed in North America. Lyndon B. Johnson declared October 9th "Lief Eriksson Day" but hardly anyone celebrates it although it would be an easy swap out. Fun aside, there are much bigger issues and Columbus Day could be a time to represent the forgotten heroes of America's past.



If you want to celebrate patriotism, turn to James Armistead Lafayette, the first African-American double agent. He spied on Benedict Arnold during the Revolutionary War and gave American troops vital information about the British while securing his freedom after the war. We could celebrate the Navajo Code Talkers, for their life saving actions during World War II. Without this group of Navajo speakers retaining their language (Diné), the Allied Powers wouldn't have had an uncrackable code to keep plans secret. Why not a day for César Chávez? The American labor leader and civil rights activist helped organize large scale workers reform. Dalip Singh Saund? Tecumseh? Sonia Sotomayor? Maya Lin? Langston Hughes? Geronimo? With such a rich history of amazing Americans turning this country into a better place to live, let's not limit the second Monday in October to Christopher Columbus.