Meet Keith Danley, Chatham's new men's soccer coach
---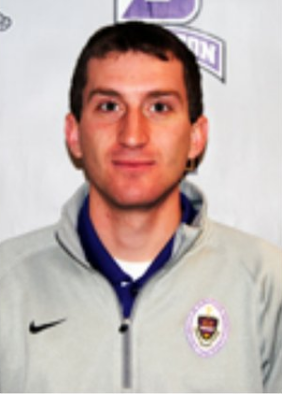 By Iyanna Armwood
Meet Keith Danley, Chatham's first men's head soccer coach. Although men's soccer won't start until next season, Danley is already ahead of his game with a recruiting plan and big goals for the team.
Currently, the roster for next year is looking to be a mix of geographically diverse peers.
Recruiting is "still in its early stages still with trying to build a base of prospective players, but I've had a lot of positive reactions from kids from all over the country really," he said. "I talked to kids across the United States and certainly from local kids, as well."
As part of his recruiting plan, Danley wants to get more prospective students to come to the Shadyside campus so they can see how beautiful it is for themselves.
"It really sells itself," he said.
There are long-term and short-term goals but "building an identity" is definitely what he wants to focus on most next year. This involves building a style of play and reacting as a team. Danley has a lot of experience to bring to Chatham; previously, he coached at the University of Scranton for two years. Before that, he was at Elmira College for two years.
"I got into coaching right after I graduated, so this would've been my fifth year in college coaching," he said.
There are a few aspects that drew him to Chatham, including being in this type of environment and community, coaching Division III and the enticing idea of starting a project from scratch.
"I was ready for the advance in my career and to take a step up as head coach," he said.
Danley knew he wanted to get into this career path since he started playing soccer on club teams. He feels deeply appreciative of all the opportunities he's had during his career as a coach.
"I'm looking forward to getting started, especially playing next year," he said.