Do you know how much your education costs?
---
By Michaela Cavataio
Though college is a time of learning and preparing for what is to come, all students enter their latter years of schooling with the sinister college debt looming behind them. All students know the major thing about college debt — they will have a lot of it once they graduate.
Unfortunately, many students are in the dark about smaller aspects of debt, including exactly how much they owe, how many loans they will have to take out during their college career and ways to eventually pay the debt off.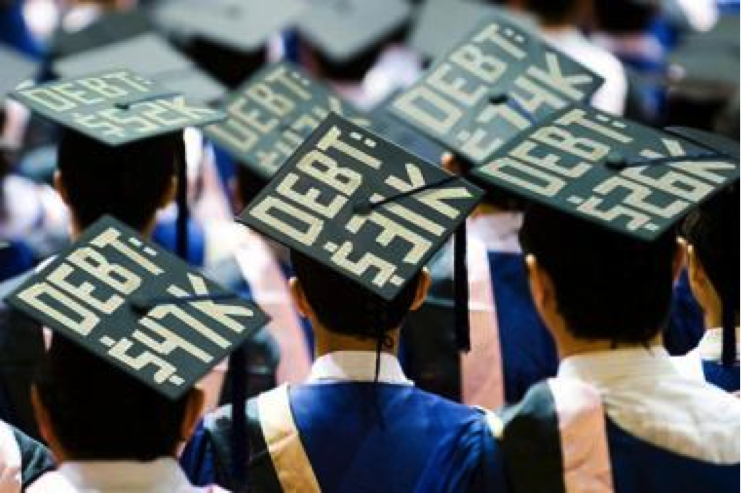 Taylor Broz '23 is a journalism major at Chatham. To help pay for her tuition, she has already taken out loans to help in receiving her degree.
"I'm in debt," Broz said. "That's really all that I know. I know what college debt is and that I have
it, but not much else."
A poll taken by the Washington Post asked 717 parents how much money they thought their children would have to take out while in college. Twenty-five percent of the parents did not know. The National Conference of State Legislature estimated that the average college graduate this year will have at minimum $26,500 in student loans to repay.
Many first-year students have been able to avoid loans for the first semester. For example, Gretchen Sprague and Meghan Euchler are not in debt yet.
"I did not have to take out loans," Euchler said. "I'm going to have to next semester, but for right now I don't have to worry about them."
Sprague feels that though she does not have debt yet, she has not been properly prepared to have it.
"People always talk about student debt and how much it affects students when they first get out
of college, but that is all you really hear about," she said. "No one is ever talking about how to pay it off or tips to try and avoid it, just that they know we are all going to have it."
There are tips to help with college debt. One way is by paying attention to financial aid awards. On many college financial aid award letters, it can be difficult to differentiate between the awards that make up the grants that you do not have to pay back and the ones for loans
that students and parents must pay interest for.
Another is to pay off the interest whenever possible. Even if students pay attention to how much money they have borrowed, interest can greatly increase the number.
If students have loans other than subsidized loans from the federal government, interest begins as soon as the school year starts and continues after graduation through the grace period.
A way to avoid the sky-high debt is by earning money in college and paying off the interest little by little. If students cannot make money during the school year, another helpful tip is paying off
the accrued interest during the six months after graduation before the debt begins.
For students at Chatham and other surrounding colleges, debt is inevitable, and that
may scare many high school students looking to enter into college next year.
"If it was cheaper or if the debt wasn't so large, I think there would be a lot more kids in college,"
Sprague said. "Something needs to change."