Chatham University's history with ghosts and how they came to be, a Halloween special
We may think of Halloween as a night of pranks, costumes, parties and lots of candy, yet its origins can be found in a festival known as Samhain (pronounced SOW-in), a Celtic tradition.
Samhain celebrated summer drawing to a close and the beginning of the darkening nights of winter. In the space of that night, the veil between the worlds of the living and those who passed was temporarily lifted. According to tradition, the boundaries between living and dead became blurred.
Chatham University continues to make the list as one of Pittsburgh's most haunted places. There are quite a few areas on campus where that veil may be thin on any given day — particularly during Halloween when the stories of Chatham's ghosts circulate once again.
One of the more famous ghosts is the Blue Lady of Woodland Hall. It was once a mental hospital where a woman in a blue dress was a patient. Reportedly she was unable to leave the site of her treatment. She's reportedly been seen on the fourth floor hovering above sleeping residents. Although she hasn't been seen in recent years, there continue to be reports of a young boy lurking who may pull your hair.
The ghost of Andrew Mellon supposedly continues to haunt Mellon Hall. He lived in the house for 20 years. Perhaps he has chosen not to leave his luxurious home?
Over the years students have reported smelling cigar smoke from the area that was once the swimming pool, which is now the Mellon board room. Music and laughter have also believed to have been heard, and some students have reported seeing Mellon's ghost walking toward where the pool would have been.
The Julia and James Rea House has a sordid story. It's been said that the Laughlin House and Rea House were once connected by underground tunnels. This allowed for secretly going back and forth at night. Apparently, the tunnels were used by Julia Rea to carry on an affair with James Laughlin.
James Rea discovered the affair and had a fight with Laughlin. According to the story, Laughlin soon after died by suicide. Students have claimed to feel the presence of the former owner, but no sightings have been reported of Laughlin.
However, James Rea was allegedly having an affair with a housemaid at the same time. When the young woman found out she was going to be fired, she hung herself in the Rea's dining room. The rumor circulates that she was pregnant at the time.
People have reported seeing a ghost appear to be hanging in the dining room area, along with hearing sounds of slamming doors and the cries of a baby.
The Howe-Childs Gate House was constructed in 1861 and is one of Chatham's most recent acquisitions. It's also one of the oldest houses from Pittsburgh's "Millionaires Row." It became part of Chatham's campus in 2000.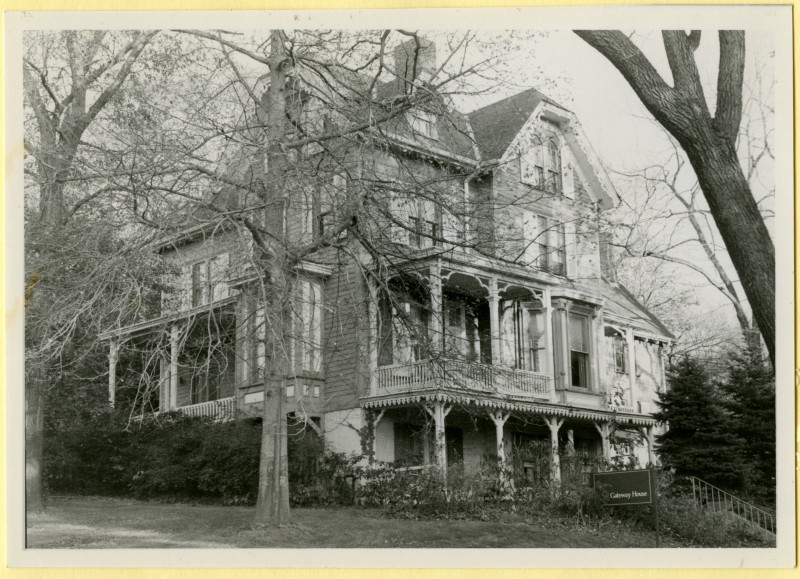 Campus guests are often housed at the Gate House, and more than one has come away with stories of noises and sightings. (They may have preferred their first interaction with the Chatham faculty to be corporal rather than ghostly.)
As we approach the thin veil at midnight on Halloween, you may wish to keep your jack-o-lanterns lit and your flashlights at the ready to ward off spooky appearances of Chatham's otherworldly inhabitants.