Chatham assistant softball coach Kaitlyn Eckelberry killed in car accident
About a week before a spring training trip in Orlando, she was killed in a head-on collision on Route 8.
Kaitlyn Eckelberry, an assistant softball coach at Chatham University, was known by many as a warm and compassionate young woman.
Born and raised in Ohio, she was a high achiever throughout her academic and professional career, and eventually became involved with Chatham University's softball team last fall.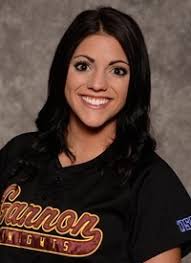 In the early morning of Feb. 22, Eckelberry died after sustaining injuries from a car crash the night before. The head-on collision occurred on Route 8 when the driver of a Jeep Grand Cherokee crossed the center lane and hit Eckelberry's vehicle. The accident occurred as the softball team was returning from a late-night practice. She was 23 years old.
In response to the accident, Chatham's Dean of Students Heather Black, sent out an email to inform the University and direct students to Chatham's counseling services if they needed support. In the email, Dean Black wrote on behalf of the University that Eckelberry "has made a great impact within the program in her short time and we will miss her very much."
Eckelberry was born April 30, 1996 and graduated cum laude from Gannon University with a Bachelor of Science degree in 2018. She then went on to earn a master's degree in physical assistance science the following year from Gannon. Throughout her college career, she excelled in sports, winning multiple awards and being praised by her coaches.
In an official post by Gannon University, Eckelberry's former softball coach Michelle Wiley remembered her as "an amazing student, teammate, athlete, sister, daughter and most recently coach. She had such a positive impact on everyone she came in contact with."
Eckelberry joined the Chatham community last fall when she started as a volunteer catching coach. In January, she was officially hired to be an assistant coach for the team.
Eckelberry was lovingly known as "Eck" to those on the softball team. In an email statement from Kailin Nelson, Chatham's sports information director, she shared what team members loved and will miss most about Eckelberry.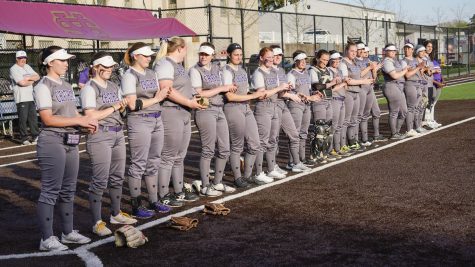 "They are trying to keep their high spirits because Eck would have wanted it. The team will always remember Eck for her sarcasm and sense of humor," Nelson wrote on behalf of the team.
"Her ultimate goal was to bring everyone positivity," recalled head coach Deanna Tritinger. "Eck was a role model, a mentor and all-around wonderful person."
Eckelberry also was involved with the men's ice hockey team and was overall a great supporter of Chatham's athletic programs. This season, the Cougars will play in her honor and will use the hashtag #4Eck to remember her.
An official obituary, on the Anthony Funeral Homes website, reads, "she was taken too soon but will always be remembered by her big smile, wide eyes and vivacious personality."
According to the obituary, her family and friends were proud of her pursuing her dreams. She was slated to start a job in the field of orthopedic surgery within the next couple weeks.
"Her dreams were big and so was her heart. She was larger than life," the obituary stated. Eckelberry's funeral was held Feb. 28 in Ohio at Queen of Heaven Church.