Cougar coffee crawl: The Coffee Tree
This fall, the Communiqué embarked on a quest to find cool coffee locations near the Shadyside campus to which students could easily walk. Here's the latest installment of the series.
The second stop on the Communiqué coffee shop tour was a location many people at Chatham University might know: Coffee Tree Roasters, or The Coffee Tree for short. There are six locations throughout Pittsburgh, from Bakery Square to Fox Chapel, but we went to the one at 5524 Walnut St., in Shadyside.
The Coffee Tree was named one of the best local coffee shops in Pittsburgh by Thrillist, a food, beverage and entertainment website, possibly because its beans are imported from around the world and locally brewed.
The shop is about a 10-minute walk from campus. There is some street parking and a couple of parking lots/garages nearby, as long as you don't mind paying for a spot. Rumor has it you might be able to nab a free parking spot on Elmer Street. However, we recommend simply walking.
The Coffee Tree is designed with the intention of persuading customers to stay longer than it takes for their coffee orders to brew, and even longer than it takes to drink them. The shop offer two hours of free Wi-Fi, and there are plenty of tables and chairs for people to sit with their laptops or books. For those who enjoy natural lighting and/or people watching, the window seats at the front of the cafe are a prime spot. On warm days, they windows open up — sort of like a garage door — to connect you to Walnut Street. For those who want to feel cozy, there are couches and a fireplace toward the back.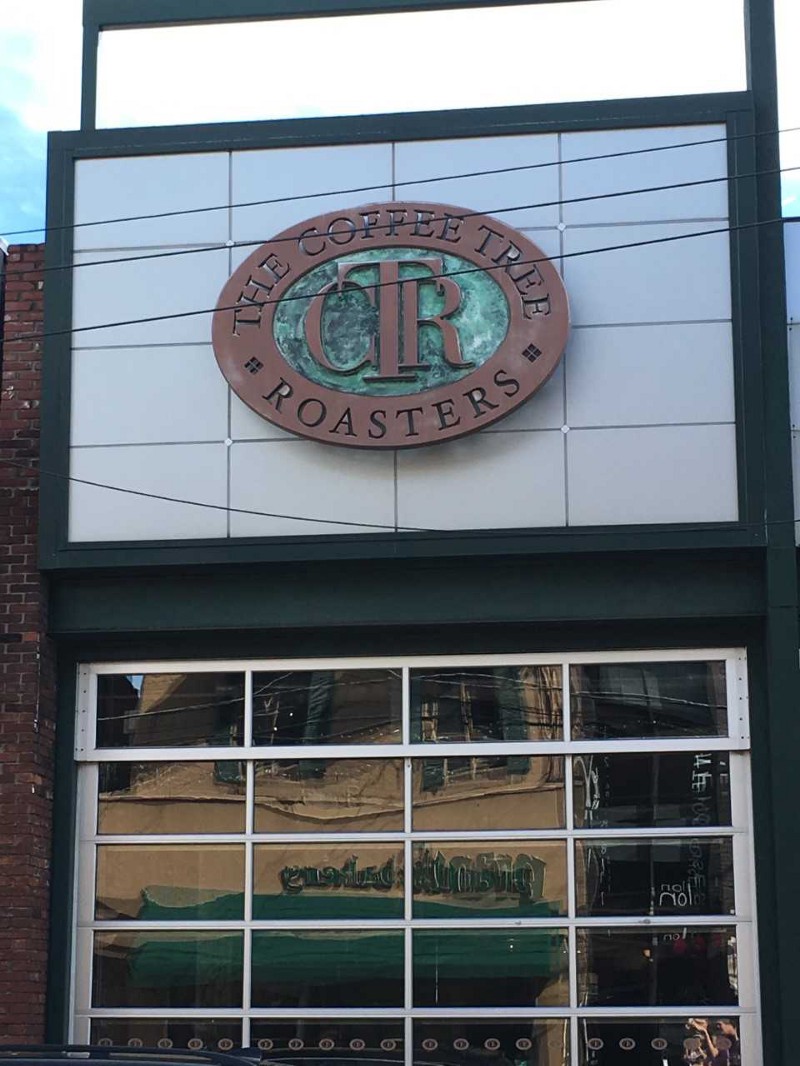 We went to the cafe twice. The first time was on a rainy Saturday. It was so busy inside that the barista had a tough time getting away to talk to us about the menu. He recommended the white chocolate mocha as one of his favorites. According to the Thrillist list of best local coffee shops, Nancy B's chocolate chip cookies also are a top seller when they're available.
We tried the frozachino, which is Coffee Tree's twist on a frappe, and found it to be a bit average. The prices are a little less expensive than what you would find on campus at Cafe Rachel. Possibly the best part of The Coffee Tree is how the cafe serves as a hub for people to meet with each other and relax for a while. It's a great place to sit and talk with friends at a table or to study, as long as you don't mind too much noise.
Hours for the Shadyside location are 6 a.m. to 11 p.m. Mondays through Sundays. Grab a study buddy and check out The Coffee Tree for yourselves, and stay tuned for another cool cafe in the next edition of the Communiqué.