---
By Iris and Jade Marzolf
This fall, the Communiqué embarked on a quest to find cool coffee locations near the Shadyside campus to which students could easily walk. Here's the latest installment of the series.
***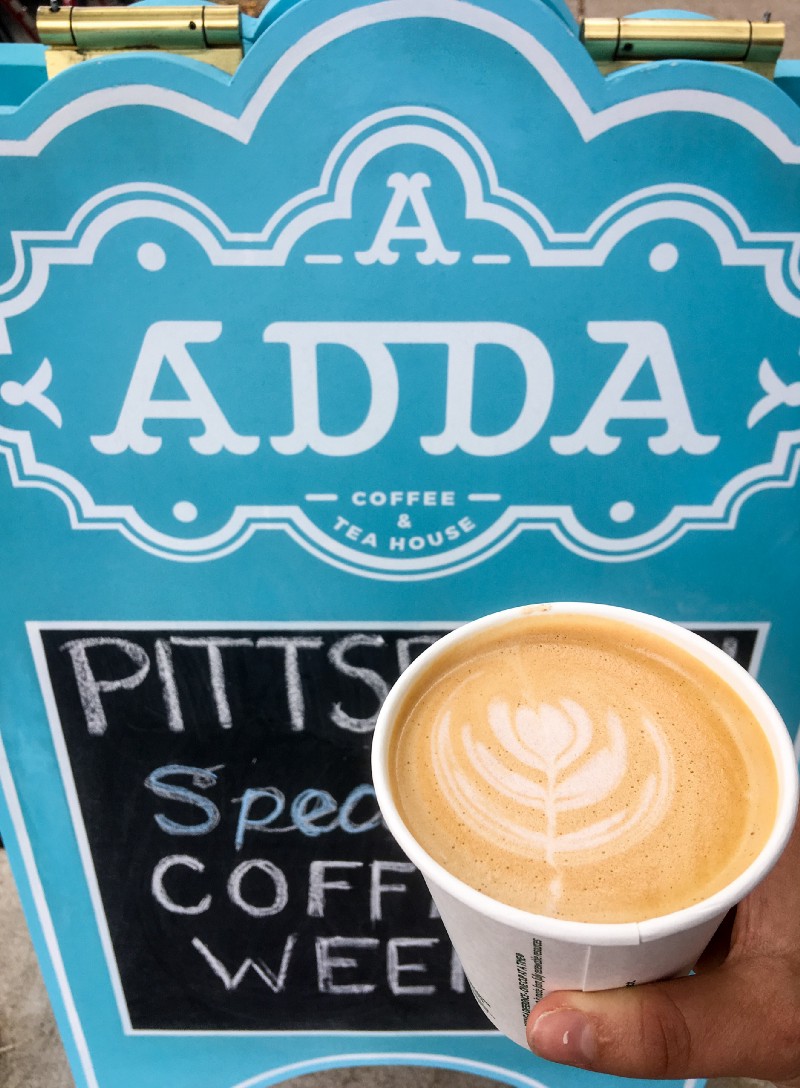 A short drive (or 10-minute walk) from campus is Adda's Coffee and Tea House at 200 S. Highland Ave. If asked to describe Adda in three words, we'd say it's charming, soothing and quaint.
The moment you open the door, Adda's airy atmosphere greets you. The coffee-and-tea house is all about working collaboratively and has created a friendly environment for sharing, communicating and socializing. The space features large windows, white walls and blue-trimmed windows and doors. The simple colors and natural lighting make for a bright, relaxing interior.
There are tables for socializing or studying, along with cushioned window seats. There's also a "writing wall" where people can do work. You can also reserve work tables for no fee, but you will have to share with others unless your group has four people in it.
Tea drinkers, rejoice! The tea menu is larger than the coffee menu. Many foods are light, which is a nice complement to drinking tea or coffee. When we visited, there were scones that were about as big as the ones sold on campus at Café Rachel. There are vegan options available for both foods and beverages.
Adda's makes an effort to source non-GMO, organic and naturally raised ingredients and products. For newcomers, the barista recommended the Shadyside Sunrise, an espresso with sugar and pineapple juice that's served on ice. While it might sound slightly eccentric, it was worth tasting. We tried a Mocha: warm and satisfying, more sweet than bitter, creamy with a definite coffee taste and hints of chocolate.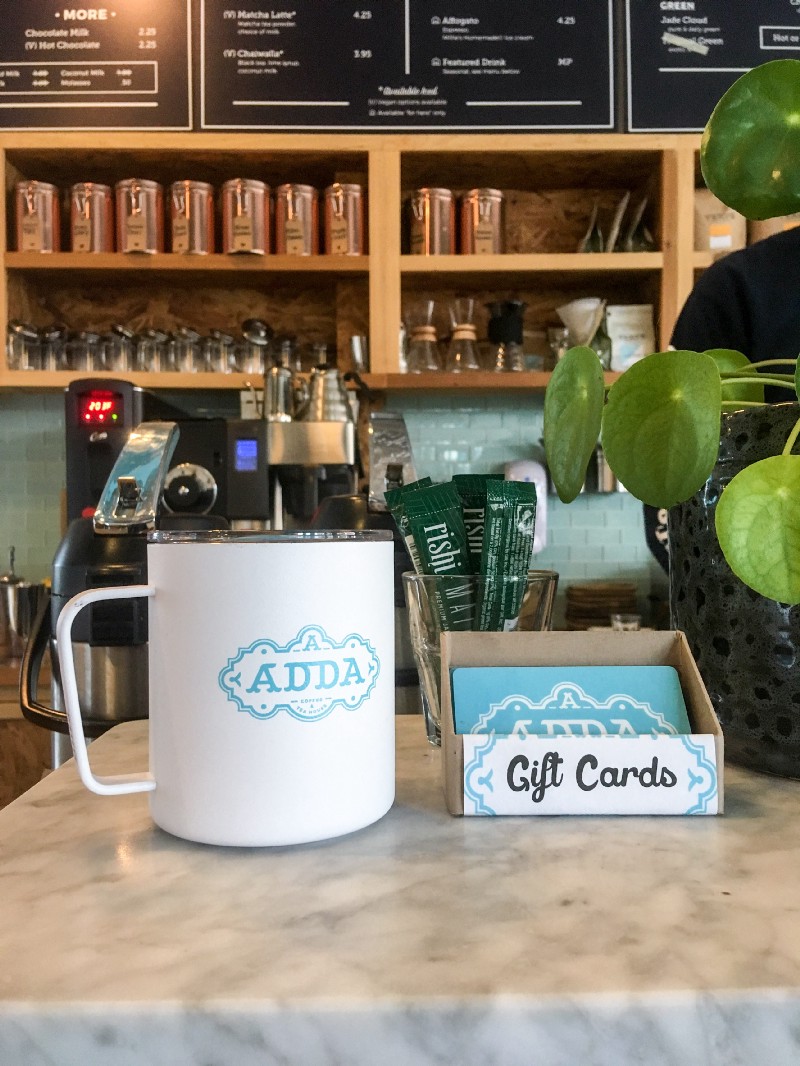 Each month, Adda's spotlights a different region of the world and brings in different products from that culture for customers to taste and experience. It also offers an afternoon high tea service on the second and fourth weekend of every month with pastries, sandwiches and snacks from the tea menu.
The little café certainly has personality. Its light blue paint brightens up S. Highland Avenue like a smile. Contemporary yet old fashioned, whimsical yet sophisticated, Adda's is an individual. If you want to have a unique café experience; partake in delicious food and drinks; or enjoy a bright, cheerful atmosphere while studying, then grab some friends and visit Adda's Coffee and Tea House.
Hours: 7 a.m. to 6 p.m. Mondays through Thursdays, 7 a.m. to 7 p.m. Fridays and Saturdays, and 9 a.m. to 6 p.m. Sundays.