An update on Chatham's co-ed switch
---
By Iyanna Armwood
Former Chatham University president Esther Barazzone and board members made the decision in 2014 to end the 145-year tradition of being an all-women's college by opening the University to all genders starting in fall 2015. Single-sex institutes were struggling at the time, and opening the undergraduate programs up would make them more marketable.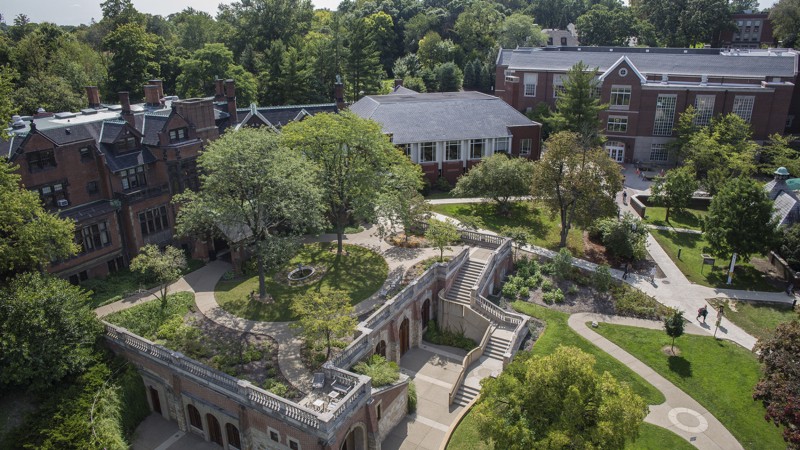 Four years later, the work still continues across campus to make Chatham University more gender inclusive. The Women's Institute, Residence Life and Multicultural Affairs are all part of the process. Dr. Randi Congleton, director of Multicultural Affairs, describes this spirit of teamwork like a body.
"A body can't just be a heartbeat. Everyone has to work together for this to work or it's just lip service," she said.
Shawn McQuillan, director of Residence Life & Student Activities, has helped implement all-gender floors, apartments and restrooms.
"We had resounding student praises about this," he said. Students often have anxiety about where they'll live and surrounding bathrooms, and McQuillan wants students, then and now, to feel comfortable at Chatham University.
Dr. Congleton works in the Multicultural Affairs office on programs centered around intersexuality. This includes events such as the Natural Hair Expo and the Gender Expression workshop.
She's also excited about the Intergroup Dialogue Seminar: Gender class that's being offered in the spring 2018 semester.
"It's been more than time to talk about this," Dr. Congleton said.
Orientation leaders and residence assistants go through diversity training. According to Women's Institute director Dr. Jessie Ramey, new and returning faculty have to go through training, too. They receive a pronoun ribbon to go on their name tags in order to encourage the normalization of asking for pronouns. They are taught the difference between sex and gender and other practices, like not using the roster to do attendance.
Chatham students also are part of working toward a more gender-inclusive campus. The Intergroup Dialogue class is largely student led. Students, such as Tara Teets '20 and Fernando Soriano '19, were trained in fall 2018 to help lead discussions and exercises in the class the following spring.
Alex Ferrer '20, who is majoring in policy studies, organized the Diversity Dialogues: Break Down of Gender Boundaries on Campus. The panel consisted of Kelly O'Donnell, Rosie Benford, Nasir Alexander, Austin Babjak, Teets and Soriano.
"This is the start of dialogue," McQuillan said. "It's not done. This is a continuous work."