Men's LAX vs. cancer
---
By Molly Hunter
Between practices and games, the Chatham University men's lacrosse team found time this semester to take on cancer. Through the Vs. Cancer fundraiser, the team raised $6,610 to donate to UPMC Children's Hospital of Pittsburgh.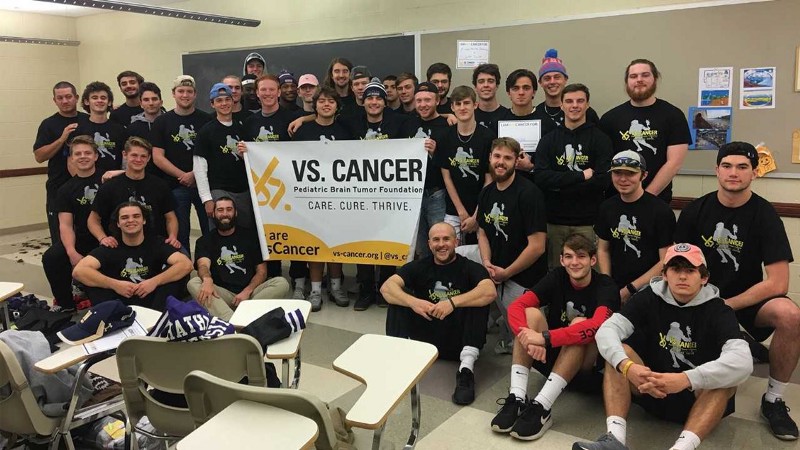 Fundraising began the first week of September and ended Oct. 28. The top three earners were Michael Porreca, Morgan Wyville and Lucas DelVasto, all first-year students. They were rewarded with a chance to shave their coaches' heads.
"I'd say the coaching staff as a whole decided that it was really something that we wanted to do with the guys," assistant coach Jordan Williams said. "We talk about community service and being servant in your actions to people, being servant leadership and giving back to the needy. It's something that we are trying to instill in the guys."
They selected Vs. Cancer because most people have a connection to the disease through a family member or a friend who's battled it. "It's a cause that really speaks to helping out," Williams said.
In addition to supporting Children's Hospital, money will go to Vs. Cancer to help fund research for pediatric brain tumors.
Williams hopes to make the fundraiser an annual event. Other teams and organizations can get involved by contacting him or the Vs. Cancer foundation: vs-cancer.org.