Cougar Ice Cream Crawl: Scoops in Bloomfield dishes out more than just ice cream
---
By Iris and Jade Marzolf
Scoops Ice Cream is a neighborhood spot that's been serving sweet treats for about 20 years.
It has multiple locations across Pittsburgh, including one at 4806 Liberty Ave., in Bloomfield — just an eight-minute drive or a 30-minute walk from Chatham University in Shadyside.
Scoops is known for its cakes: ice cream cakes, bakery-style cakes, cupcakes and cake pops. It also sells milkshakes, traditional ice cream cones and sundaes. Plus, it provides the option to take ice cream home in a pint, quart or half-gallon container.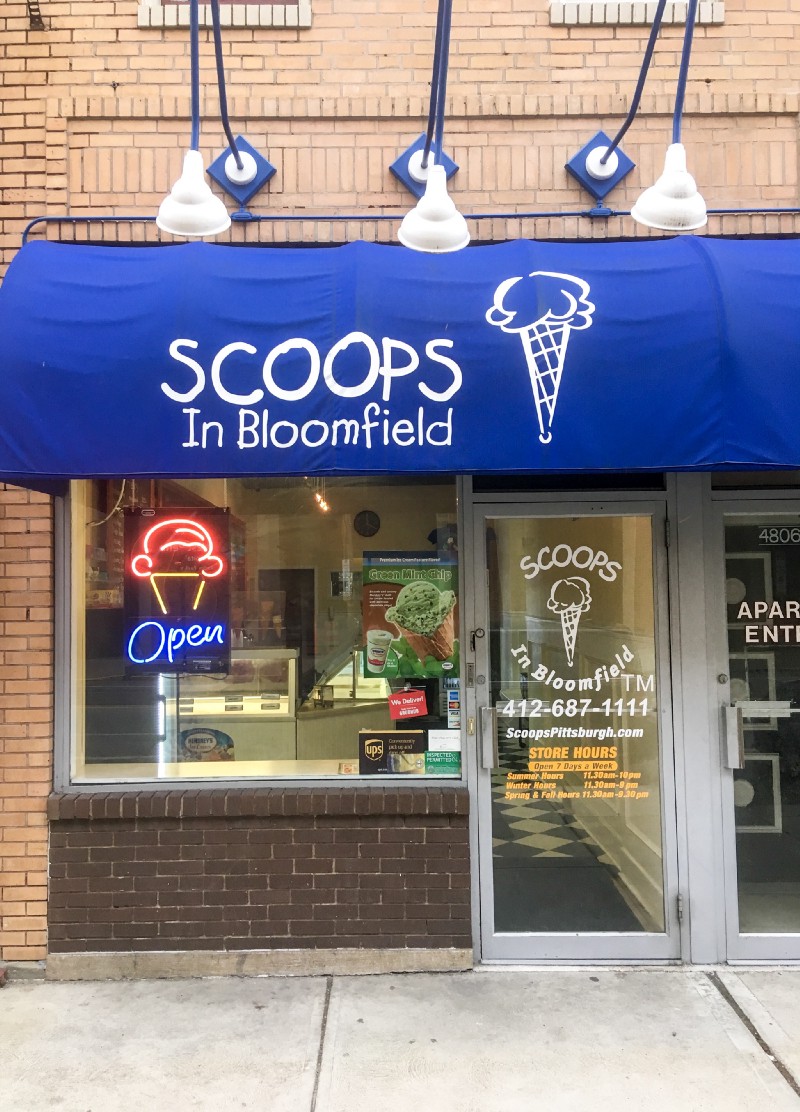 Hershey's and Perry's Ice Cream supply its store. If you are familiar with and enjoy those brands, then Scoops may be worth checking out. There are about 40 different flavors to choose from, along with a few sherbet and frozen yogurt options. We tried the Grasshopper Pie, a delicious combination of mint ice cream, fudge and crushed Oreos. From sprinkles and whipped cream to caramel and marshmallows, there's a decent variety of toppings, and our ice cream was drowning in generous ladles of hot fudge.
There are lots of other stores and restaurants on the same street, making Scoops a nice place to stop for a treat while shopping or after eating a meal. Or like, us, maybe just venture out to the parlor because you really like ice cream.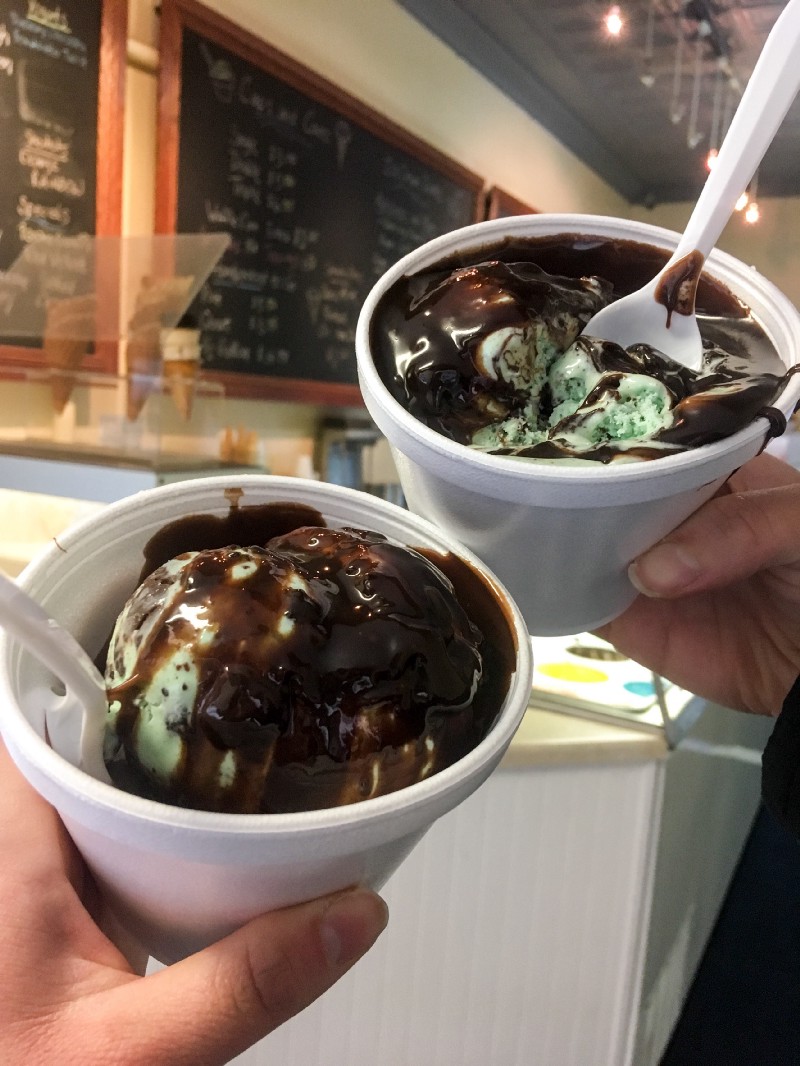 The interior is small, and there are only three stools to sit at by the window. It's not exactly a place for studying or sitting for prolonged periods of time. Most customers take their ice cream outside and stand on the sidewalk or simply walk around with it. However, what Scoops lacks in space it makes up for with plenty of flavors, menu options and delicious ice cream.
During the winter, the Bloomfield location is open daily from 11:30 a.m. to 9 p.m. Information: scoopspittsburgh.com.