Event review: Master illusionist Elliot Zimet captivates students
---
By Jade Marzolf
Master illusionist and magician Elliot Zimet came to Chatham University Jan. 25 to perform a show in Eddy Theatre presented by Student Activities. He's been on an international tour, appeared on the first season of the TV show "America's Got Talent" (making it to the third week), and has performed for several celebrities, including Beyonce.
Zimet impressed the audience with his edgy-yet-congenial personality, along with his choices of popular music to highlight his acts and modernized magic tricks. The way he interacted with the crowd convinced us to trust him and have fun.
He told jokes and invited multiple volunteers to help him out. He even got spectators to interact with each other. For instance, as part of his last act, he chucked a fake brick into the audience and instructed the crowd to throw it around to one another.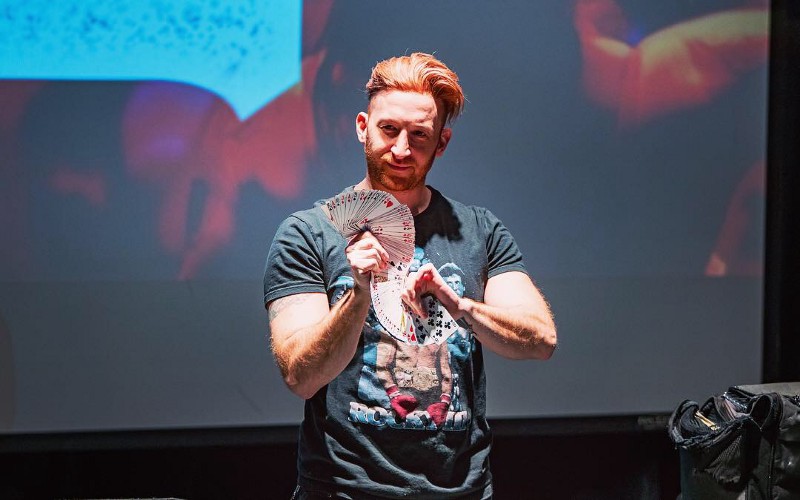 His high-energy acts combined feats of illusion along with mentalism, meaning that at times Zimet appeared to read people's minds. He correctly recited one audience member's phone password and the name of another person's first kiss. Another time, he asked multiple volunteers to come up with a set of random numbers. He then unveiled a lottery ticket with those exact numbers in the same order they were shouted out by people in the audience.
If Zimet ever returns to Chatham to perform, be sure to see his show — and bring as many friends as you can.