New printers create confusion
---
By Juliette Lopez
Students across campus are curious with how the new printers work and if their accounts are being charged extra per page.
Back in July, Chatham University's post office and copy center supervisor Ed White sent an email to all students announcing the arrival of new printers and scanners.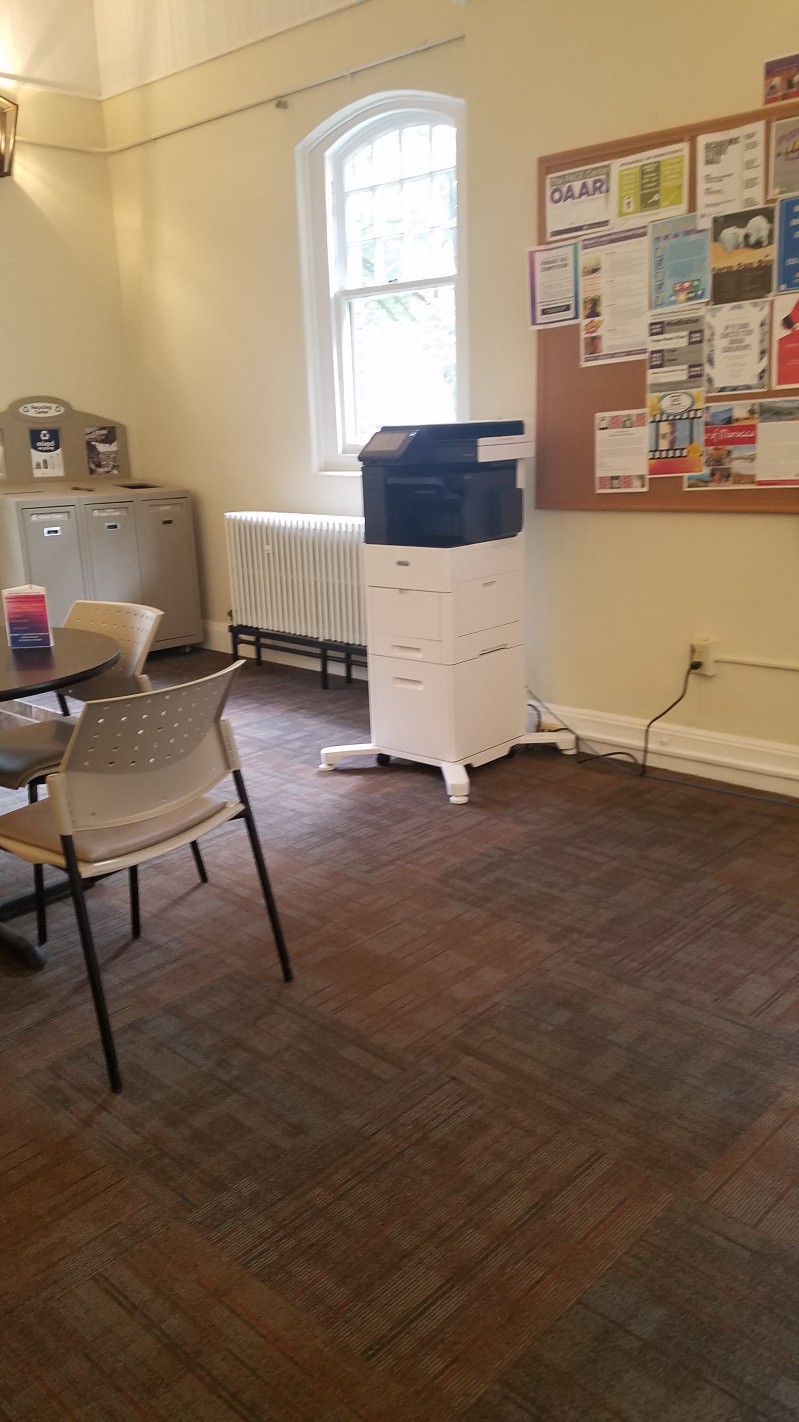 Before printing, students must activate their Chatham ID by tapping their ID card on the reader located on the body of the printer. If this is the student's first time using the printer, the screen will ask for the student's email and password. The email and password process is only required for first time logins. For access after the initial login, students are only required to scan their ID.
"The new devices are all set up for ID card access," White said. "So basically after you authenticate the first time you can just walk up to the device and tap your ID card to gain access."
After the first authentication students have access to any printer on campus.
Instead of going to the library, students can print from their dorm rooms by sending their pages to the "FOLLOWME" printer option. Then they are able to release their pages at any of the printers on campus.
"All machines in public areas — the library, post office and the 24/7 student lounge — are open for student use," White said. "We ask that devices in department areas and offices not be used without permission from the department."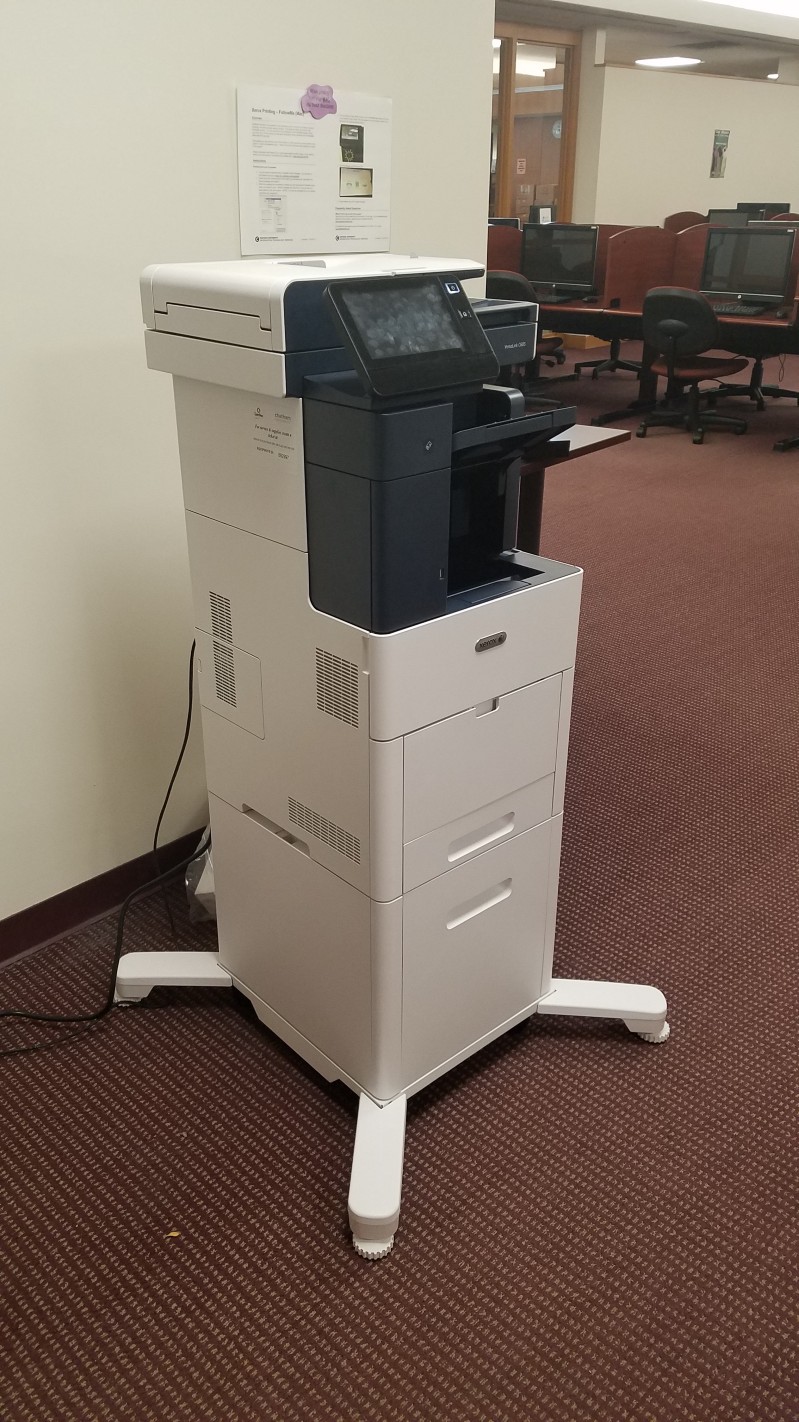 Students are given the same quota they had in past years, which equates to $15. Anything over the given amount is charged to the student's account.
Students also now have the option of printing in color. Colored prints are included in the $15 budget. Black-and-white prints cost five cents, whereas the color prints are 10 cents.
Students appreciate the convenience these new machines offer , "I like them [the printers] because I can have what I needed printed at any printer, not just the library ones," Morgan Williams '22 said. "I had a bit of trouble with the new printers, to the point where I had to seek Helpdesk services and it wasn't fixed for about a week. But overall, the new printers are helpful in my opinion."
Students also say there is room for improvement.
"There were literally no directions anywhere around the printer and I had to go with a friend for us to figure it out together. I'm also pretty sure it didn't say which printer to print to. Also, the design of the machines doesn't make it clear where you have to swipe your ID, which is very ineffective."
For more information and printing tutorials, check out the step-by-step guides on My.Chatham.edu in the copy center section under "documents and forms."