The Cougar Scoops: NatuRoll Creamery serves up a cool twist on ice cream
---
By Jade and Iris Marzolf
This semester, the Communiquè embarked on a quest to find some cool spots for ice cream in Pittsburgh. Here's the latest installment of the "Cougar Scoops" series.
Ever heard of rolled ice cream? At NatuRoll Creamery (located in Lawrenceville and Cranberry), the ice cream is made using a technique that originated in Southeast Asia.
Here's the process: A cream base is poured onto an ice-chilled pan. Next, it's combined with ingredients, such as fruit, cookies or candy. Once it's all spread flat on the pan and frozen, a spatula is used to roll it into sweet cylinders.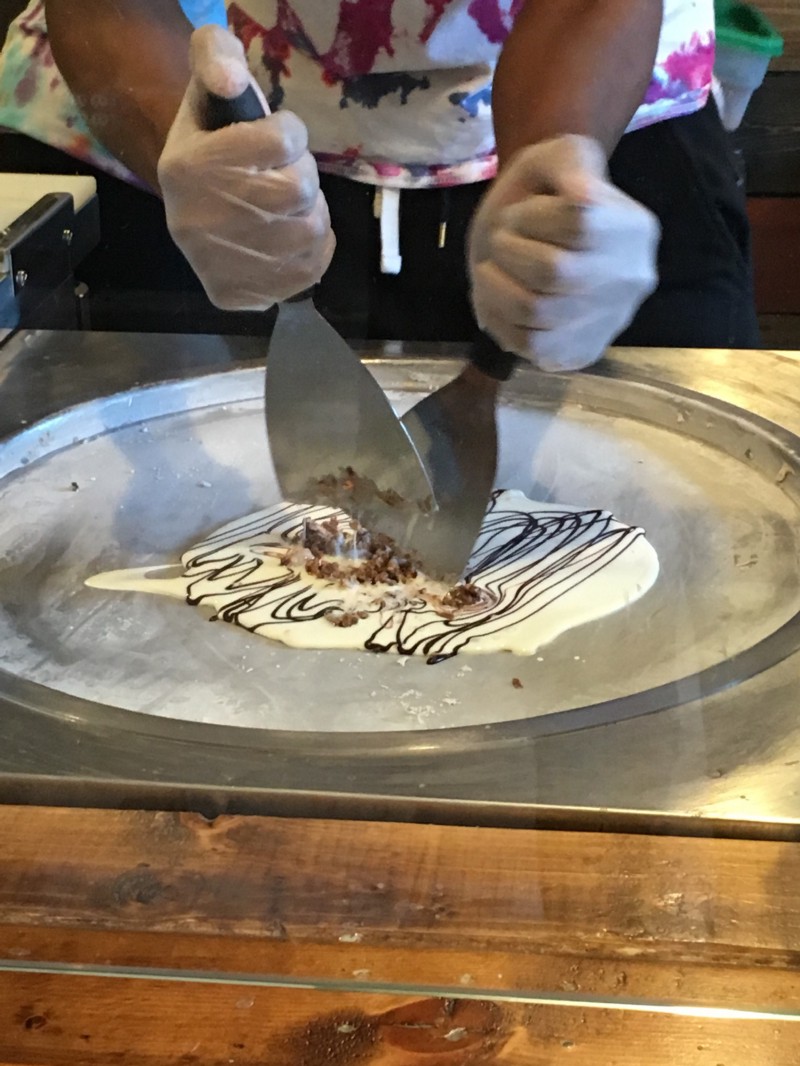 Customers can choose from vanilla, chocolate, strawberry, raspberry, chai, thai or matcha flavors for the base. They can mix and match any three toppings to create a personalized dessert, or they can select one of NatuRoll Creamery's signature combinations from its menu. There are 12 signature options, including Monkey Business (bananas and Nutella), Dirt in a Cup (crushed Oreos and gummy worms) and vegan and dairy-free options.
Each cup is $7 (plus tax), with an additional 75 cents per topping.
During our visit to the Lawrenceville location, we ordered the peanut butter cup option with a chocolate base. The base was combined with Reese's Peanut Butter Cups and then rolled up with chocolate syrup and topped with whipped cream.
The ice cream was aesthetically pleasing, but we found the presentation to overshadow the flavor. However, NatuRoll Creamery offers a number of seasonal specials that are always changing and worth a try. (In the fall, Jade tried the Pumpkin Rolls special flavor combo and wanted to order another one immediately.)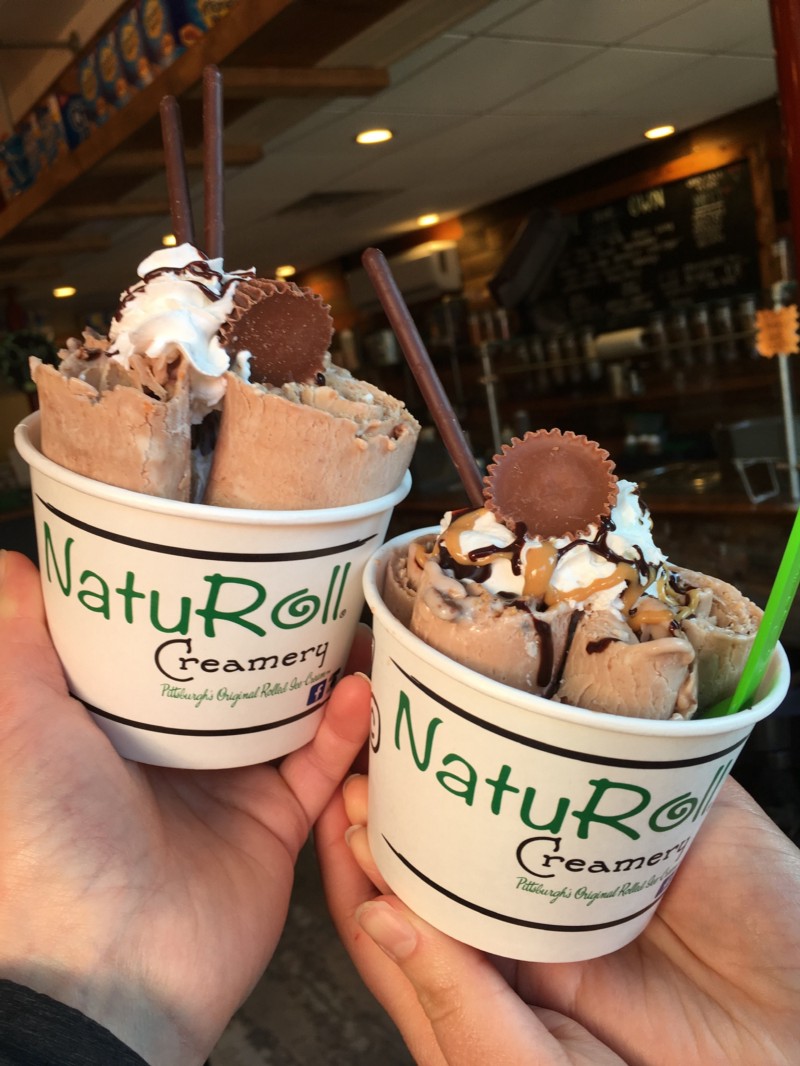 The preparation process and the ever-changing menu make NatuRoll Creamery a unique destination to satisfy ice cream cravings (and a perfect place to snap a photo for social media). There's always something new to try, and vegan options mean pretty much anyone can find something to enjoy.
NatuRoll Creamery's hours in Lawrenceville are 2 to 10 p.m. Tuesdays through Thursdays, noon to 11 p.m. Fridays and Saturdays, and noon to 9 p.m. Sundays. The Lawrenceville location is at 4318 Butler St.
Information: www.naturollcreamerypgh.com or 412–687–1572.