---
By Abbey Sullivan
The relationships between the public, the press and the president are undergoing an unprecedented twist at the hands of Donald Trump, prompting people to pay even more attention to prominent figures in journalism. One such figure is Maggie Haberman, chief White House correspondent for The New York Times and a political analyst for CNN.
Haberman is the Chatham University Center for Women and Politics' 2018–19 Elsie Hillman Chair and will deliver a speak on campus at 6 p.m. April 3 in Campbell Memorial Hall.
She started her career in journalism in 1996 when she was hired by the New York Post. Since then, she's garnered an impressive reputation as a political reporter for several major news outlets. In 2018, she and her colleagues from The New York Times and The Washington Post earned the Pulitzer Prize for National Reporting for their coverage of the Trump administration. She's also won the
She and her colleagues from the NY Times and the Washington Post earned the Pulitzer Prize for National Reporting in 2018 for their reporting of the Trump administration. She also won the White House Correspondents' Association's Aldo Beckman Memorial Award, as well as the Front Page Award for Journalist of the Year from the Newswomen's Club of New York.
"I fell into this by accident," Haberman says when asked about her passion for journalism came to fruition. "I couldn't get a job at a magazine after college, so when there was a copy kid shift open at the New York Post, I took it. I fell in love with the rhythms of the newsroom instantly."
In the world of journalism, a reporter's identity in writing, in the newsroom and in the online world mesh in interesting ways. Haberman says that she feels that her "role as a woman is no different than a man, at least as far as reporting goes."
Sometimes, though, people assess the work of a woman with a harsher eyes, she finds.
"The intensity of criticism I get I think is elevated as a woman and particularly in internet commentary. I think women online get attacked more than men do."
The Trump administration also has impacted the life and work of journalists today.
"I am mindful that our processes can be weaponized against us. But beyond that, it's just a different kind of assignment than I've had before."
Even the "fake news" phenomenon is something to be conscious of and something Haberman considers an additional method of weaponization by the president.
"It's funny, there have been in history concerns about 'fake news' in the past," she says. "What's different is a president who weaponizes the term to define it as any news story he doesn't like, regardless of its veracity."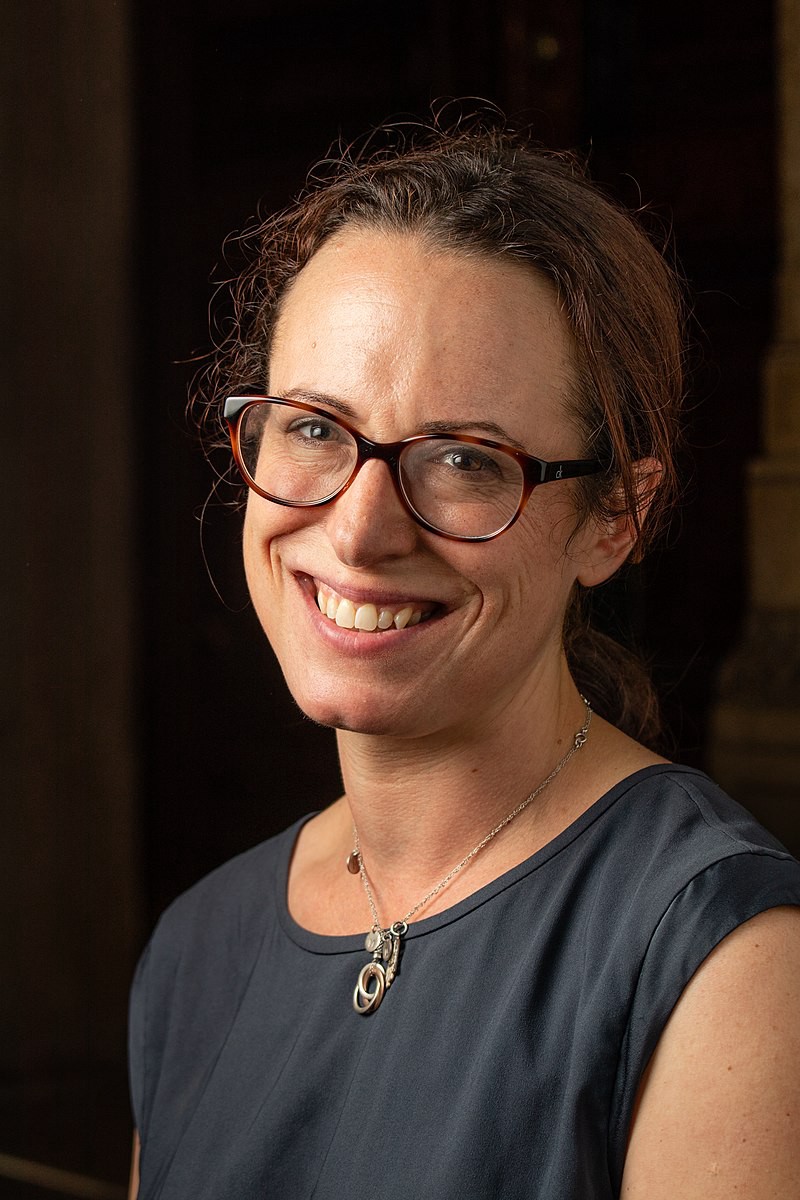 Haberman has personally experienced Trump's attempts at discrediting her and her work. In April 2018, he shared a tweet that read "The New York Times and a third-rate reporter named Maggie Haberman, known as a Crooked H flunkie …"
"I think that trusted news sources need to do everything they can to communicate that we are not the tip of the spear for one political party or another," Haberman explains. "It's why staying off Twitter is vital — or at least engaging with the platform thoughtfully. Because it really is just a bunch of journalists talking to each other."
She also stresses that "the president isn't in charge of journalism, and it's important that we remember that we have a constitutionally-protected free press."
According to Haberman, the public can play an active role in preserving these freedoms. "Mostly, I wish people would engage more with news literacy programs. I think they're incredibly helpful."
For students, especially women, who are pursuing careers in journalism, she says don't give up.
"It will sound trite, but don't get dejected when a door slams in your face. Just keep moving."
Registration for Haberman's appearance on campus is open at my.Chatham.edu in the "Happenings" section. View her latest stories in The New York Times or online at nytimes.com. Lately she's tackled topics ranging from the Paul Manafort charges to the Michael Cohen hearings.