Vegan options get better in Anderson Dining Hall after students complain
The line to Anderson Dining Hall often wraps down the steps and out the door. For most, there are many meal options available. But for vegan students or those with a limited diet, there are fewer choices.
In the past, chefs in the dining hall have been devoted to serving classic meals, but recent hires are working to add more menu items to the mix. "Chefs that we've had in the past didn't always have a strong focus on the always-evolving food trends and expanding offerings for those with dietary restrictions," said Coco Lee, assistant director of dining.
Some vegan students report only being able to eat a cup of soup or a small serving of pasta for breakfast, lunch and dinner for a week or so at a time. Those limited options were concerning for students who depend on Anderson Dining Hall as their main source for meals.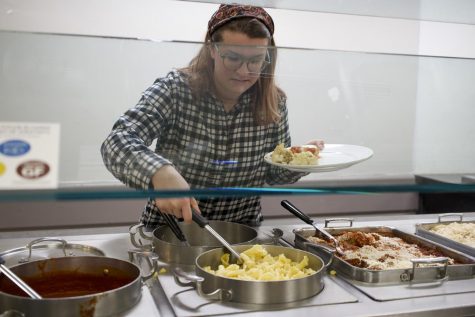 "There are vegan options in the dining hall. Whether they're good or not is really up for grabs. I can usually find something to eat," said vegan student Nathan Kerchensky, '23.
Luckily, students can expect to see some changes to the vegan menu options in the coming weeks.
"We're really trying to get more of a variety … and [the vegan entrée] will be planned with the main entrée," said head chef Jen O'Donnell. "One day we'll have regular Mac and cheese and we'll also do a vegan Mac and cheese so that everyone will feel included."
Chef O'Donnell started at Anderson Dining Hall approximately two months ago and has already strived to implement changes.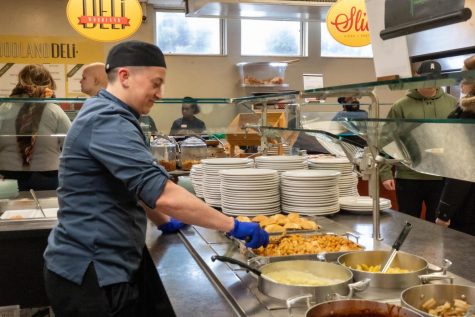 "Our main goal here at Anderson is for a student to walk past the food and say, 'Wow that looks really good. I'll have that today,'" Lee said. The kitchen follows a net menu connected with the other Parkhurst Dining accounts in the United States in order to follow guidelines for allergies. With this system, the University's kitchen will be able to gather and share new recipes that are friendly for many kinds of diets.
"It's approximately 78 chefs uploading recipes and suggestions," Lee said. "I think we're starting to live up to the promise of good food options for vegan students," Chef O'Donnell added. "We're retraining everyone so that food will be prepared separately to avoid cross contamination. We want to show the students we care."
Students are welcome to submit their own recipes to Chef O'Donnell or email them to [email protected].