A timeline of Chatham's responses to COVID-19
Chatham transitions to online learning in response to COVID-19
In the month following the spread of COVID-19 across the U.S., Chatham University officials sent a series of updates to its community via email. This is a timeline of those updates with the most pressing information pulled from the emails.
March 3
University communications sent its first email to the Chatham community addressing procedures for dealing with the COVID-19 virus. It stated that the University will follow guidelines from the Allegheny County Health Department (ACHD), the Pennsylvania Department of Health (PDH) and the Centers for Disease Control and Prevention (CDC). It also had a link to Chatham's Coronavirus Campus Update web page. The email went on to list symptoms people should look out for and ways to prevent spreading the virus.
Travel guidelines and policies were put in place, which have since been updated, stating that all students who recently traveled to China, Italy, South Korea and Iran should contact the Director of Health Services, Dr. Ron Giles, even if they don't have symptoms. All international travel was canceled and domestic University-sponsored travel was discouraged. Chatham had one student studying abroad in Italy during the spring 2020 semester who returned home to California during the first week of March.
March 7
Heather Black, Dean of Students, sent an email to students asking them to fill out a Qualtrics form if they'd traveled to New York, California or Washington since Feb. 20.
President Dr. David Finegold also sent an email to all students, faculty and staff detailing proactive measures taken by the University. These included requiring a 14-day off-campus self-isolation for students returning from China, Italy, South Korea and Iran and installing additional hand sanitizer dispensers around campus.
March 11
Dr. Finegold informed students, faculty and staff in an email that all classes would move to a virtual format. To allow faculty time to prepare for the transition, classes were canceled through March 16 but existing online classes were to operate as normal. Dean Black followed up with an email about two hours later that said classes would resume April 17 for Maymester, but that has since changed. Students doing off-campus activities such as internships and clinical placements were instructed to continue their work if their program allowed.
Several other updates were outlined in this email as well, including the suspension of all campus events larger than 20 people and the cancellation of the Chatham Abroad summer trips to Greece and Costa Rica. At this point, University offices, residence halls and dining services were still open and fully operational.
March 13
Athletics Director Leonard Trevino said in an email that the President's Athletic Conference (PAC) would follow the NCAA in canceling all practices and games for sports currently in season and those beginning spring training effective immediately.
In an email sent about eight hours later, Trevino added that the Athletic and Fitness Center would close for 14 days in accordance with recommendations from the ACHD beginning March 14. AFC offices used by coaches and athletic staff would still be open for employee use.
March 15
The University announced that all residents must move out by Saturday March 21 unless they have at least one of five approved circumstances, such as they are international students or are in the pathways to nursing program.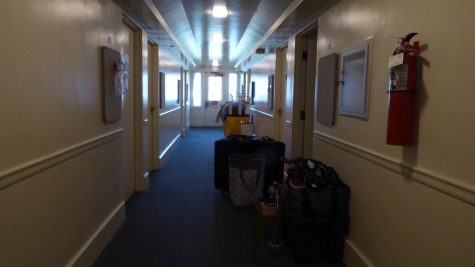 March 18
Commencement services set to take place in April were postponed indefinitely, according to an email from Dr. Finegold. A virtual recognition is planned for late April or early May. There may be a ceremony in August but it is not confirmed. Graduates from the class of 2020 may also be invited to participate in commencement for the class of 2021.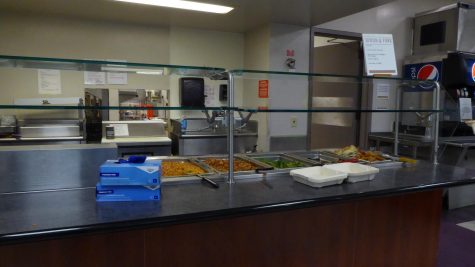 March 20
Dr. Finegold said in an email that only essential employees would remain on campus. "This currently includes the following areas only: on-call residence life, dining services, public safety, the post office, building facilities, housekeeping and information technology."
Residents remaining on campus would be housed in private or semi-private housing at Eden Hall and Shadyside. Cafe Rachel closed but dining halls at both campuses would operate under modified hours with take-out as their only option. Residents who can't leave campus could pick up some groceries at Anderson Dining Hall. Most campus buildings would be locked, except for the Shadyside Helpdesk, Post Office, 24/7 library lab space and the Carriage House 24-hour lounge. Shuttle services were also suspended until further notice.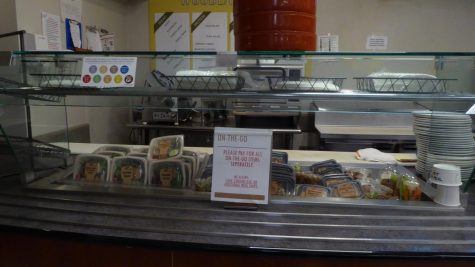 March 21
Dr. Finegold sent a "message of thanks" via email. According to this, there are nearly 140 students still living on campus. Alums, trustees, faculty, staff, students and parents donated more than $8,500 to the Student Emergency Relief Fund. Donations are still being accepted, and anyone in need can contact [email protected] for details on how to apply for funds.
March 23
The IT helpdesk is operating under restricted hours and is closed to walk-ins. The best way to reach IT is by submitting a help ticket. The helpdesk also warned of scam and phishing emails. It's best not to click on any links from email addresses people don't know, the office advised.
The Screaming Squirrel, an email newsletter from the Office of Student Engagement, shared with students Instagram accounts and TV show recommendations, along with other announcements.
Will Cowling '20 started an online petition to convince Chatham to switch classes to pass/fail.
March 25
Dr. Finegold sent another email reminding students they can apply for up to $250 of immediate financial aid via this online form.
March 27
In an email, Dr. Jenna Templeton, Vice President of Academic Affairs, announced that students have the option of taking undergraduate classes as pass/fail. That means there won't be a letter grade, and it won't affect their GPA. This only applies to courses currently in progress, and it's recommended that any student considering this option should first discuss it with their adviser. Questions about how to do this should be directed to the registrar's office.
This comes after 769 people signed the petition started by Cowling the week before.
Updates about face-to-face instruction for the summer will come in the following weeks.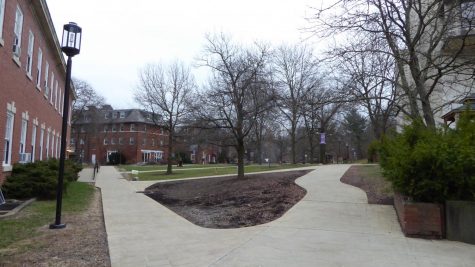 April 17
According to an email Dr. Finegold sent to students, there are groups of people planning how to implement social distancing into campus life in the fall. The first summer term has already been moved online and he writes that he expects the same for the second term. "We are holding off on making that decision [to move the second summer term online] to see how and when the state allows universities to resume face-to-face operations."
"I also want to extend my sympathies to any of our students who have been sickened or lost loved ones to this virus," Finegold wrote in the email. Chatham's Coronavirus Campus Update web page hasn't been updated with information of any students being infected with COVID-19 and students haven't received any information on that via email either. 
To ensure financial stability, administrators have decided to postpone the Anderson Dining Hall renovation to 2021, limit less critical summer campus improvements, suspend non-critical hiring and freeze all salaries.