A Look Into Chatham Before and After COVID-19 Through Photographs: Drag Queen Bingo
Photographer Lilly Kubit shares a glimpse of how life has changed at Chatham University because of COVID-19. Despite the pandemic, students are still finding ways to make memories and continue traditions on campus.
Before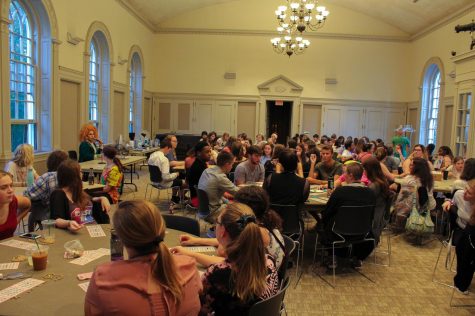 Drag queen bingo, organized by the Campus Activity Board, was held in the Welker Room Aug. 29, 2019 and heavily attended by Chatham University students. A variety of prizes such as Target gift cards and Brita filters were given to the winners. Photo courtesy of Chatham Tandemvault. Credit: Emelia Zandier.
After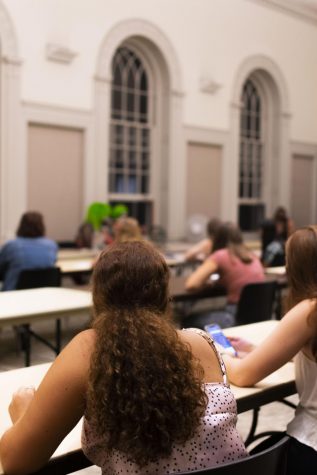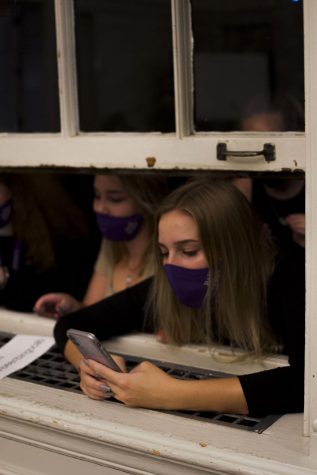 Drag queen bingo occurred Sept. 11, 2020 in two sessions, each 45-minutes long. Twenty students played inside the Welker Room, while everyone else who wanted to join listened for the numbers being called through open windows. Participants were required to wear masks, even the drag queens. The winners got gift cards. Credit: Lilly Kubit.