A Look Into Chatham Before and After COVID-19 Through Photographs: Pool in the Carriage House
Photographer Lilly Kubit shares a glimpse of how life has changed at Chatham University because of COVID-19. Despite the pandemic, students are still finding ways to make memories and continue traditions on campus.
Before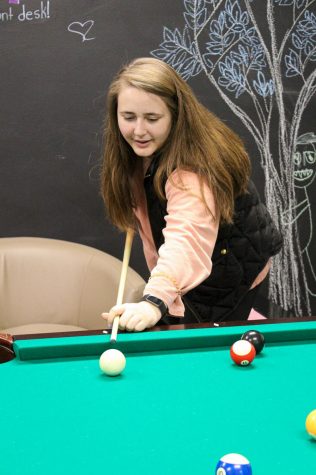 A student plays pool in the Carriage House game room on Feb. 12, 2020, about a month before Chatham announced shutting down in-person classes due to COVID-19. Credit: Emelia Zandier.
After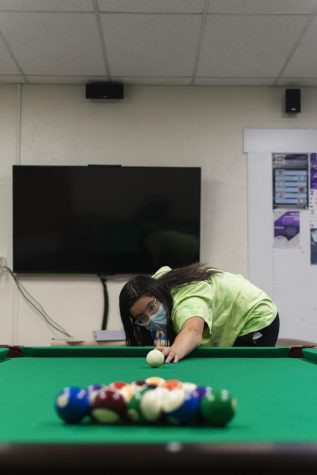 Students can still play pool and other games in the Carriage House this academic year, just like this student on Sept. 4, 2020. But safety measures have been put in place, including a face mask requirement, games need to be quarantined for 24 hours after use and occupancy limits. Only four people are permitted to be in the game room at a time to allow for physical distancing. Credit: Lilly Kubit.