CSG Brief: Updates on COVID-19 testing, Residence Life guest policy and more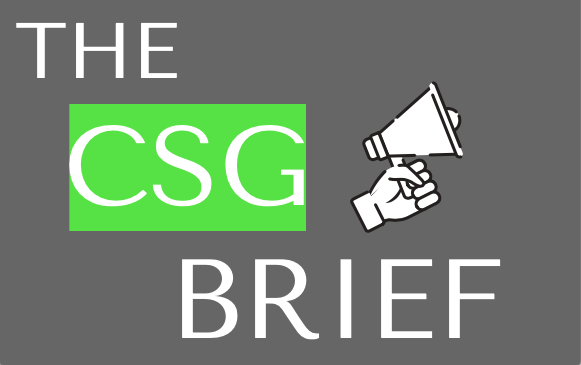 Ron Giles, director of the Athletic and Fitness Center, was the guest speaker for the Chatham Student Government meeting on Thursday, Oct. 8.
COVID-19 Testing and the flu
Many questions were raised around the accuracy of the COVID-19 testing at Chatham. Giles said the testing results are accurate. However, there is a possibility that someone who is positive with COVID-19 can test negative. That is because the virus may not be shedding outside of the body at the time of testing, so the test would not pick up the virus.
Since the flu season is arriving and the flu and COVID-19 share common symptoms, concerns were brought up about how Chatham is planning to handle flu season. 
If students come to Health Services with symptoms, someone will talk with them about their daily routine to see if they could've come in contact with COVID-19. If it appears like they didn't, the student will be told to keep mitigating and distancing.
Heather Black, the dean of Student Affairs, reminded everyone that if they're sick, they should stay home until they're feeling better.
The University predicts that there will still be testing in the spring semester if the virus continues. Just like the fall, the University doesn't plan to test every student. Instead, it will focus on those who came in close contact with someone with COVID-19 and those with possible symptoms.
Quarantine and case numbers
To qualify as a close contact, a person has to be within six feet for longer than 15 minutes with a person who has tested positive for COVID-19. Most classrooms will not be counted as a close contact scenario because they are set up for social distancing.
The quarantine protocol states that anyone who has tested positive or who was identified as a close contact will be quarantined for two weeks. 
Isolation spaces will not always be used. If students live in a space with a private bathroom, like the Chatham Apartments, they are able to stay in their personal space. However, if they reside in a space without a private bathroom, like the dorm buildings, they will be relocated to an isolation unit.
As of right now, there is no quarantine protocol for off-campus students. However, if an off-campus student requests to have an on-campus isolation unit, the University will look at the student's situation to see if the request can be granted.
Last week, Chatham reported six new cases, all being commuter students. However, there are 18 isolation units in use, but that does not mean they were all positive cases. This simply means those students were in close contact with someone who did contract the virus.
There is an email sent out every Friday that updates the campus on COVID-19 testing, cases and other statistics for the week.
Guest policy change 
Residence Life has changed its guest policy. Students who reside on campus are now allowed to visit those who live in different buildings on campus. 
However, these guest policy changes are only for resident students. Commuter students or family members are still not permitted within these residential buildings. The occupancy limit for each room is also still in place.
Athletic director's past racially insensitive remark
At the end of the meeting, Chatham's athletic director Leonard Trevino was mentioned because students were concerned about recent claims that he made a racially insensitive comment in the '90s while being a basketball coach at Goucher College.
CSG students expressed their concerns with this topic and ways to address it.
The next CSG meeting is Thursday, Oct. 15, via Zoom.