Even during COVID-19, Chatham's partnership with Holocaust Center of Pittsburgh still going strong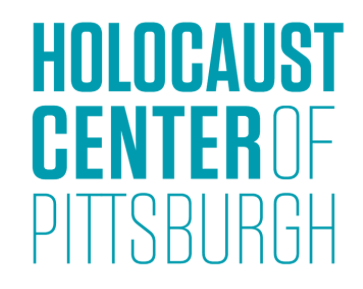 Chatham University has a long history of partnering with organizations in Pittsburgh to build relationships and give students opportunities for internships. One of its latest partnerships is with the Holocaust Center of Pittsburgh.
The Holocaust Center is a nonprofit organization with the mission of educating students and others about the Holocaust, as well as other populations across the world that have been marginalized or experienced genocide.
Before COVID-19, the Holocaust Center of Pittsburgh had many in-person events, gave tours to students, had Holocaust survivors speak to groups of people and showcased new exhibits. Now, it offers a full schedule of online events that can be attended via Zoom or through virtual tours of new and upcoming exhibits.
The nonprofit has noticed a significant increase in viewers from all over the world with these online events. The Yom Hashoah event, for example, went from having 400 to 500 people in person to more than 800 real-time viewers online. In total, there have been more than 30,000 views since March.
The partnership between the Holocaust Center and Chatham started about five years ago and has remained eminent to the Chatham community. Administrative and Volunteer Coordinator "Christina Sahovey played an important role in bringing the Holocaust Center to Chatham. As an involved and loyal alum, she saw the potential for us in working together," said Lauren Bairnsfather, the current director of the Holocaust Center of Pittsburgh.
Several Chatham students have had the opportunity to intern with the center as part of this partnership.
Sophomore Julia Gaetano is a current intern and spoke highly about her internship experience. It has been her "favorite experience of going to Chatham so far. I love the people I work with and I've met so many incredible people through this internship. All the projects we do are making a difference. No matter how small, I love being a part of that," Gaetano said.
For now, internships are fully online with Zoom calls occurring a few times a week. While interning for the center, students learn how a nonprofit organization works. They perform archival research, help create online exhibits, prepare events and assist with marketing. They also collect data from universities that have worked with other Holocaust centers, and analyze Holocaust programs universities have created.
"It has been super beneficial working with the center, and I have learned a lot about how nonprofits function," Gaetano said. One of the projects she had the opportunity to work on was the "The Lest We Forget" photo exhibit that showcased portraits of Holocaust survivors on the University of Pittsburgh and Carnegie Mellon University campuses. One was also located outside Chatham's Jennie King Mellon Library.
For those who would like to get involved, former intern and Chatham senior Zoe Levine encourages students to keep an open mind.
"They may ask you to do tasks that may not seem relevant, but everything you do is important and will lead to something that has a positive outcome," Levine said. "Even data collection is crucial for the organization. Having background knowledge with the Holocaust and genocide is important, even if you don't do tasks related to that."
The Holocaust Center of Pittsburgh is currently not offering any new internships. Internships also will continue online until COVID-19 restrictions relax and it's safe to gather in person again. Learn more about the center at hcofpgh.org