CSG Brief: PCWP event raises questions from students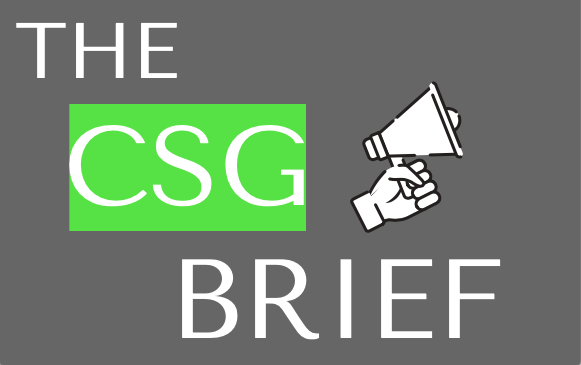 Dr. Dana Brown, executive director of the Pennsylvania Center for Women & Politics at Chatham University, was the guest speaker at Chatham Student Government's second meeting for the spring 2021 semester on Jan. 21.
Members of CSG invited Dr. Brown after the PCWP held an event on Jan. 14. The event, "Making a Difference: Women in the PA General Assembly," featured multiple women leaders in the Pennsylvania General Assembly. One of the representatives invited was State Sen. Kim Ward. 
View this post on Instagram
Students were concerned about recent tweets by Senator Ward that questioned the legitimacy of the recent U.S. presidential election. Her support for former President Donald Trump's unsubstantiated claims of election fraud caused students to want to know the process by which the PCWP selects guests it invites to events. 
Dr. Brown explained that the event was first held in 2018 and the PCWP was asked to hold it again in 2020 by the Office of University Advancement. Guests are essentially "chosen by the people" since speakers are women leaders who have recently been elected to the state legislature. The event was not intended to give any single guest a platform to speak freely, she said, but to be an educational event where Chatham community members could engage with their elected representatives. 
After Dr. Brown's context for the event, students still seemed concerned that someone like  Sen. Ward could be invited to an event at Chatham in the future. 
Dr. Brown said, "Yes, that's a possibility." Since the PCWP is an educational organization, Dr. Brown said one of its priorities is to hold people accountable and ask them questions. 
There was mention of an open letter that was written by students to the PCWP in protest of the Jan. 14 event. The link to the letter was made available on the Chatham Student Power Instagram account, but when Dr. Brown was asked about the letter, she said she hadn't been aware of it until recently because no student had sent it to her directly. She encouraged student input on PCWP events and activities in the future. 
View this post on Instagram
Other CSG agenda points 
A member of the CSG senate scolded others members for not adequately representing the students who elected them. In particular, this included standing up and taking action when it comes to protecting the rights of various minority identities.

Dean of Students Heather Black asked students how Chatham traditions can continue to be practiced during the COVID-19 pandemic. This is an ongoing project. 

Chatham now has a Green Team and the organization has started to hold meetings. Students can email Ava Robert for more information. 

The food committee, which works closely with Parkhurst, is looking for student involvement as Chatham's food service works to offer more types of food, create consistent menus and work to improve 

The Feb. 4 meeting guest will be Dr. Randi Congleton, Assistant Vice President for Diversity, Equity and Inclusion at Chatham University. 
The next CSG meeting is Thursday, Jan. 28. All students are welcome to attend the meetings. The zoom link can be found on the CSG instagram account.