CSG Brief: Athletic director returns to discuss diversity and inclusion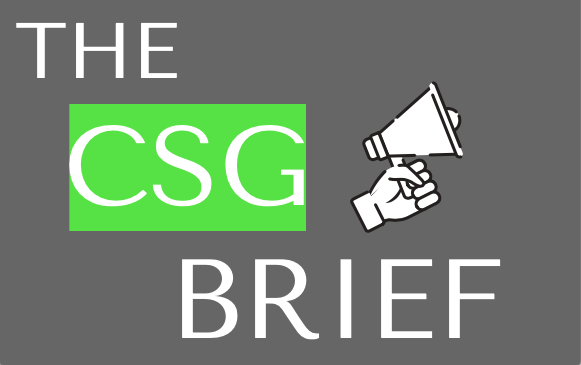 CSG's Feb. 25 meeting featured Leonard Trevino, Chatham's Athletic Director, as the guest speaker. Trevino had previously been asked to speak at CSG when there were concerns that the athletic department was not working towards diversity and inclusion. This concern was sparked when a decade-old racially insensitive comment made by Trevino resurfaced. 
Trevino began by laying out the work that he and his department have done since the initial CSG meeting. 
First, the athletic department has partnered with the Players Coalition, a national organization focused on social justice. A representative from the organization will give the first education speech, in a series of speeches, to the whole athletic department on March 7. 
From these educational speeches, student athletes will learn about what social justice is and what they would like to do as teams to create a more diverse and inclusive environment. Speeches will be scheduled every couple months and this will be a two to three year project. 
Eventually, the athletic department plans for each sports team to participate in community racial equity projects. 
Chatham University has also partnered with Oregon State to do a research advocacy program to learn how to prevent bias when recruiting new student athletes. Coaches will participate in four sessions on the topic. 
Professional development day will be required of all athletic department staff, while additional training sessions on anti-bias, taught by Dr. Randi Congelton, will be required for all administrators and head coaches. 
As for students, similar to how other student leaders are required to come to campus early to participate in training before the semester starts, student athletic leaders from each sports team will be required to do the same in the future. The athletic department is working on how this training can be specific to sports teams, similar to how Resident Assistant (RA) training is specific to the situations that RA's face when it comes to diversity and inclusion. 
Green dot, bystander intervention training, will be another educational experience that will be required of athletic student leaders. 
Coaches and athletic student leaders will eventually be asked to share what they've learned from various training sessions with the rest of the student players on their teams. 
Trevino also answered other questions CSG members had about the current sports season. 
There were miscellaneous questions about the closure of the gym during sports games and the difference in mask policies across teams. Trevino explained that the gym had to be closed in the Atheltic and Fitness Center during games to limit potential exposure between Chatham students and outside sports teams. Mask policies aren't decided by Chatham, but instead by the NCAA. 
Additionally, fans will probably be allowed at outside sports games, but it is still unknown how many fans will be permitted and how it will be decided on what students get to attend. The athletic department is currently working on this and students should expect to know more soon. 
Other Updates
Members of CSG are compiling a list of problems that students had when the Netflix crew was shooting on campus. Some problems include privacy violations or parking difficulty. Students should email their representatives if they want their concerns to be added to the list. CSG members intend to share this list with the university so students' concerns can be addressed if Netflix comes back to film on campus. 
CSG members were concerned that respite days were not being adequately treated as a break for students by professors. Some students claimed that class was not canceled, they had an exam on the respite day, or they were assigned extra work. Executive president Mars Touloumes '21 said she would discuss the issue with university administration. 
Efforts are also being made to make Battle of the Classes and Moonlight Breakfast, two Chatham traditions, possible this semester. 
Members decided to discuss CSG elections at the next meeting on March 4. There will be no guest speaker at that meeting and will be more project based.