Guest Voices: Chatham's internship policy forwards an unethical standard of free student labor
Guest Voices is an occasional series that invites students to share their views about a topic of importance and interest to them on campus.
By Molly Ritter '21
---
I have been resisting the school's internship requirement since I transferred in 2019 because I believe internships exploit students and workers, drive the value of labor down and further increase inequities between wealthy and struggling students. I have a background in labor activism and union organizing so this is an issue I'm very familiar with and passionate about.
I have met with Dean Motley, Dr. Congleton and various other members of Chatham staff to plead my case and have gotten nowhere. "Well, everyone's doing it, so it must be fine." Usually, I'm just given some answers along those lines.
As a Gateway student, the faculty/staff who I've spoken to have used my age as an excuse for why I'm complaining. They say the internship requirement makes more sense for younger students and that traditional students report positive experiences with their internships, but they "understand" that it must be different for me because I'm older. 
This both discredits and dismisses my arguments; they're othering me as an older student and saying that I'm the outlier. The internship requirement negatively impacts students of all ages. 
I have also spoken to labor experts in the area who insist that workers "earn while they learn." Why should the burden for producing experienced, well-trained and educated workers—a resource that companies benefit the most from having and schools are paid handsomely for producing—continue to fall solely on the broke, exhausted shoulders of students?
In my efforts, I have also reached out to fellow classmates to see if others have had negative internship experiences. One recent graduate told me that she was forced to live in her car so that she could afford to finish school while doing the internship. Another told me that she'd been promised a stipend for an on-campus internship and then halfway through, the faculty member told her there was no money (Reportedly, this student did eventually get paid, but it took about seven months. Students will understand how damaging this timeframe is). One of my closest friends was so overwhelmed by everything that they simply dropped out when it came time to complete the internship requirement. They were one year away from graduating but the internship prevented them from continuing, despite having $20,000 in student loans.  
The other side of this is the broader community. It is not in the community's best interests to have our schools flooding our labor markets with free labor from students who are required to do internships. The requirement essentially turns students into involuntary scabs competing against professionals for jobs that would normally be paid in the greatest economic crisis of our lifetimes. Companies profit from not needing to train their own workers while paying them, and the value of our exorbitantly priced education is further reduced when schools conspire with corporations to funnel free workers into that workforce.
I also think that it is newsworthy that this is happening in Pittsburgh, the cradle of labor history in the US. Pittsburgh—more than any city I know of—is a union town. Unions have been significantly weakened due to deliberate attacks against them by conservative politicians, but it feels important that just across the Homestead bridge—less than five miles from campus—one of the most violent, most iconic struggles in US labor history took place. 
Those workers died to protect their right to collective bargaining, to ensure they could support their families. Chatham is pumping out college-educated students and teaching them that their labor should be given away for free is like spitting on the legacy of the Homestead strikers.
It's the workers and the students—particularly poor and already marginalized students—who pay the price. 
This policy has implications for the whole city, not just Chatham students. And just because "everyone is doing it" does not make it okay. The negative impacts of unpaid/low-paying internships are clear. 
My hope is to start a conversation among the students at Chatham about how the school is selling us out to companies who do not want to pay fair wages. Students are paying so much to be in college and earn their degrees. The least the school could do is to stand behind their own product and communicate to us and the community that we deserve fair compensation for our work, skills and education. This is a fundamental human right.
---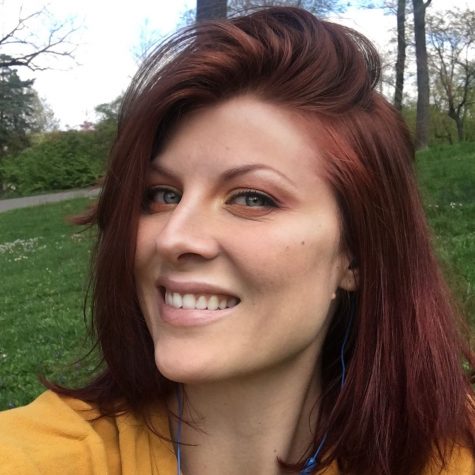 Molly Ritter is a Women and Gender Studies major in the last semester of her undergraduate degree here at Chatham. Her research interests lie in the social construction of women, particularly objectification theory. After earning her bachelor's degree, Ritter plans to pursue a PhD in social psychology to study the impacts of purity culture on self-objectification in women.