What is Chatham Connect?
New networking site connects students to more than 600 alumni.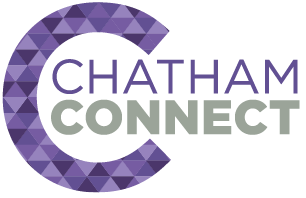 Career Development's new platform, Chatham Connect, creates a localized space where Chatham University students and alumni can build their professional networks, get personalized career advice and access mentoring opportunities. 
Recent graduates and current students can join a growing network to more than 600 alum and 200 students on the site. 
Chatham Connect was launched last year to build up the alumni network, and Career Development has been recruiting students to the platform since 2020. 
Students and alumni create a profile similar to how they would on other networking sites like LinkedIn, where they list their previous work experiences and educational experiences or major(s). Users take a quiz that determines their career interests and what they hope to get out of the site. Then, they are matched with other students or alumni who have similar interests and goals. 
Users can message their matches or search for other connections that they think might be useful or advantageous. They can search for connections by location, industry, major or different types of career advice (i.e., choosing a major, resume/CV critique, graduate or professional school, etc.). When crafting messages to potential connections, the platform will make suggestions on how to improve the writing or what information should be added.
Those who have connected can set up a phone or video call within the platform to speak with alumni all over the world. 
Differing from mainstream networking platforms like LinkedIn, Chatham Connect is a smaller community, which allows for deeper, higher quality connections to be formed, according to Lauren Tudor, director of alumni relations.
"The alumni who join [Chatham Connect] are joining to help students and to help their other alumni, so you have more of a guarantee of interest," said Tudor. "This really gives you a little bit more reassurance that when you reach out to an alumni you will get a response."
In addition to being a more niche environment, Chatham Connect is also focused on general professional development rather than self-promotion like on LinkedIn. Students and alumni can post general questions they have to different discussion boards.

Chatham has over 15,000 alumni, and Tudor hopes this new platform will help students and new alumni gain easier access to this resource.
"[Alumni] want to help students. They've been in your shoes," said  Tudor. "It's just a really great way to have access to the alumni community that's direct."
For alumni, the platform offers mentoring opportunities, the ability to reconnect with former classmates and guidance for those who might be going through a career transition.
Ashley Pesarsick, a first-year student, found Chatham Connect to be very useful. During her senior year of high school, she gained early acceptance into Lake Erie College of Osteopathic Medicine (LECOM) to become a Osteopathic Doctor (OD). Being new at Chatham and wanting to learn more about the LECOM and becoming an OD, she turned to Chatham Connect.
"I found a wonderful girl… on there and she's in medical school at LECOM," said Pesarsick. "I talked for probably about two hours one day on Zoom. We just really hit it off well and she gave me some of the resources."
Pesarsick was also able to connect to a physician and another alumni who was in his last year of residency at a UPMC Hospital. 
All these conversations helped her learn about what a future medical career could look like for her. Pesarsick believes this resource is especially useful for first-year students who don't have any experience or knowledge in professional development or setting up a profile on a networking site.
"I feel like you kind of get thrown in the ocean at first…I had never done anything like [Chatham Connect] before," said Pesarsik. "So Chatham Connect really helped me get up on my feet. They walk you through the process of how to get set up and navigate your profile, which was so nice."
Pesarsick stated that it would be helpful to introduce first-year students to Chatham Connect and other professional development resources right when they come to Chatham to give them a head start. She had a lot of unstructured, free time during orientation week, which she speculated might have been because of the pandemic. However, that time would have been a great opportunity to introduce students to Chatham Connect. 
"
[Alumni] want to help students. They've been in your shoes."
— Lauren Tudor
Pesarsick also wishes there were more people on the platform. For her, there were only a limited number of doctors she could connect with.
Tudor also hopes that more students and alumni will join Chatham Connect. The pandemic has prevented Career Development from carrying out its traditional recruiting techniques, such as hosting a table with food out on the quad to talk to students in person.
Career Development had to use posters and social media to raise awareness of the new platform and share the stories of students and alumni who made fruitful connections. They also worked to make sure faculty and staff were aware of the site so they could refer students to it if someone came to them asking for career advice. 
With more students and alumni on Chatham Connect, the more useful the site will become in the future.
Students can make their profile and start connecting with alumni on Chatham Connect through the tools tab on the MyChatham website.