Women's volleyball team misses out on playoffs due to new rules
Chatham University's women's volleyball team made history this season. Or at least it thought it did. 
On the night of its last game, the last win against Thiel College, the Presidents' Athletic Conference website showed Chatham University ranked in sixth place out of the eight teams in the conference. Not only did sixth place mean a spot in the playoffs, it meant that the volleyball team had accomplished a feat that had not been seen at Chatham University since 2003.
"Everything on the website indicated that we were in the playoffs…obviously we were very excited," said Shaelah Pepperman, the team's court captain.
The team was ecstatic until it was informed less than 24 hours later that it did not make it to the playoffs, and Franciscan University had beat Chatham out for the sixth-place spot. After reading a heartfelt message from their coach, players were understandably confused.
"We immediately got very upset and rumors started flying…the story ended up being that Franciscan complained to the PACs and got us kicked out of the playoffs," said Pepperman.
So what happened, and why didn't the Lady Cougars get to go to the playoff tournament?
At the beginning of their competitive seasons, the athletic directors of every school in the PAC got together to predetermine rules. Due to the COVID-19 pandemic, both directors and coaches recognized that there would be inconsistencies throughout each team's respective seasons. This could be due to missed games, extended quarantines or any difficulties that could arise due to the rushed season.
"Each team knew that there could possibly be consequences from playing this year. Unfortunately this situation was one of them," said Leonard Trevino, Chatham University's athletic director. 
The volleyball team was one of very few teams in Chatham's athletic program that did not have a single COVID-19 case during its season. However, it did miss a game. Geneva College's team tested positive and had to cancel its match against Chatham.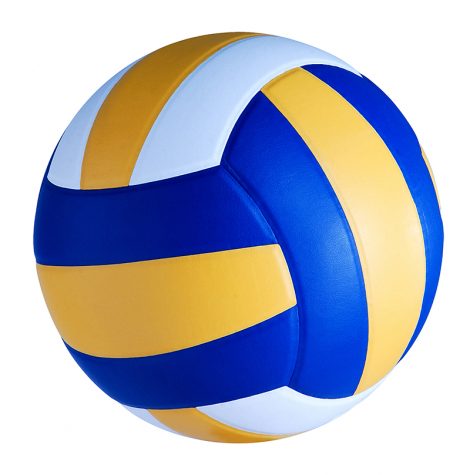 After multiple attempts on the Cougars' part, there was no make up game. This caused Chatham to end with a record of three conference wins and five losses while Franciscan ended with three conference wins and six losses. This meant that Chatham played fewer games and this called into question the validity of its statistics.
Due to the uneven record, Chatham was put under the microscope as it and Franciscan were both on the cusp of playoffs. To settle the dispute, the athletic directors from other schools looked at Chatham and Franciscan's head-to-head match during their regular season. Franciscan had won.
"Volleyball usually plays everybody twice…but this year, they only played everybody once because of the shortened season," said Trevino
Both Trevino and volleyball coach Joseph Bortak were given a chance to argue their side at a meeting between all conference athletic directors. During their time to speak, both men referenced the fact that Chatham had beat more challenging teams in the conference (ones that Franciscan had lost to) and the fact that the Cougars had better statistics and record than Franciscan. These arguments did not change the fact that Chatham had technically played fewer games.
Because the games were one and done, and due to COVID-19 restrictions, a second head-to-head game would be out of the question. Franciscan beating Chatham during the regular season was the deciding factor in the vote.
"Their AD spoke for maybe 30 seconds and said 'we won' and that was it," said Trevino.
The story did not end there. On the morning of what was supposed to be the playoff game between Franciscan and Geneva College, Trevino received a call from the PAC's head chair.
"He called as a courtesy to tell us that Franciscan was dropping out of the playoffs," said Trevino.
Due to positive results from a 24 hour test, Franciscan was unable to play and was out of the playoffs. 
"
It really is a shame to see a team having to end their season when they are playing their best ball.
— Leonard Trevino
"Some of us [on the team] saw it coming because their other teams were getting shut down as we were getting the news about not being in the playoffs anymore," said Pepperman.
Rather than let Chatham play, the PACs decided that it was too late for the Cougars to step in and awarded Geneva with a first-round bye into the tournament. 
"Letting us play would have meant the entire tournament gets pushed back," said Bortak. The further rejection from the PACs felt even more like a blow to the players.
"I am so happy that we got to play but the fact that our season ended right when we were getting into the groove of things is so unfortunate," said graduate student player Macy King.
While their season felt rushed and came to an abrupt end, the players are still being recognized for their accomplishments and hard work.
"I think this season we really made everything work with bonding and working as a team," said King.
Being one of the few teams at Chatham that had zero positive COVID-19 cases, volleyball has been praised by multiple people for doing their job as representatives of Chatham University.
"They worked so hard throughout the season. Whether it was lifting, practices or games, the team was always ready to work and do their jobs," said Bortak. "When it comes down to it, we just need to win more games and get prepared for fall."
"It really is a shame to see a team having to end their season when they are playing their best ball," said Trevino.
Students can cheer on the Lady Cougars during their season this coming fall.