In favor of higher education mask and vaccine mandates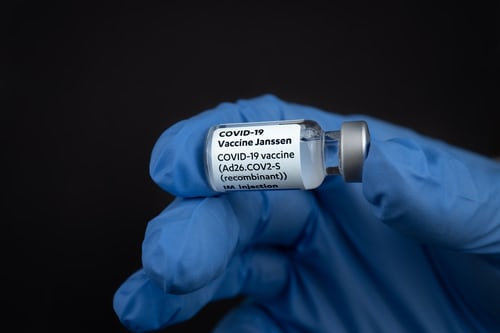 In recent news, Indiana University's vaccination mandate survived immense public pushback when Judge Amy Coney Barret refused to block the school's COVID-19 protocol. The decision came as a shock to many, as this marks the first Supreme Court action regarding vaccine mandates across the country.
The request to investigate the matter came from eight Indiana University students, seven of whom purportedly qualify for the school's religious vaccine exemption policy. According to their court papers, the students each claim "a constitutional right to bodily integrity, autonomy and of medical treatment choice in the context of a vaccination mandate" and sought out a cancellation of the mandate.
While the story is striking in its entrance into new legal territory in the wake of COVID-19, it also demands of college communities to ask important questions. Most importantly, students, administration, staff and faculty alike must grapple with their trust in their peers; all must consider the role – or lack thereof – that they are willing to play to move past the pandemic. This is oftentimes treated as a political stance to which individuals grow married. But recontextualization of our current situation is vital to a bipartisan discussion regarding rights and the larger sake of public health.
Perhaps the most significant aspect of Indiana University's (IU) case is its status as a state school. State schools, unlike private institutions (like Chatham), are not granted the same power to impose unique rules unto their students, faculty, etc. Instead, these universities must comply with state-level public health directives, not all of which are the same.
The controversy arose when students claimed their rights were being infringed, as IU stated that students would still be allowed an online semester should they not qualify for exemptions and still opt out of receiving the vaccine. Since students were still entitled to a semester of courses, the Supreme Court dropped the case in favor of the University.
The rationale for this decision comes in two forms. First, the students who filed the complaint states that Indiana University's mandate resembled the medical malpractice seen in the Tuskegee syphilis study, reports NPR. This study was one of the worst medical abuses in American history conducted solely with African American participants. These participants were abused, denied informed consent, and went without proper treatment for syphilis years after the medical knowledge was discovered.
This comparison is a bigoted and malignant attempt at garnering a "free pass" in a time of an international health crisis. Furthermore, the 10th Amendment provides states with a framework by which to design their public health responses. This legality makes each resident of their state beholden to such rulings, according to American Bar Association. IU's identity as a state school is very prescient in this scenario.
Beyond the legality of mask and vaccine mandates, however, is the human toll we all continue to endure on account of COVID-19. For IU's students – and others like them protesting school safety measures – social, educational, and emotional detriments will only continue both for themselves and their peers.
According to Mental Health America, rates of diagnosed depression have continued to rise since the start of 2020. They report the staggering statistic that "over 8 in 10 people who took a depression screen have scored with symptoms of moderate to severe depression consistently since the beginning of the pandemic in March 2020."
For universities specifically, CNBC reports that 25% of college-aged students postponed enrollment due to the pandemic with many schools seeing between 10-20% decrease in enrollment overall. Additionally, the financial burden of postponing college in our current COVID-19 environment are severe; CNBC states that "60% of Black and 59% of Hispanic teens in 11th or 12th grade said that COVID affected how they will pay for college, compared to 45% of white teenagers." This statistic not only reveals the economic strife already inhibiting young adults but also highlights the worsening socioeconomic inequities already existent in our prejudiced class structures and poor healthcare programs.
Vaccines (for non-exempt individuals) and masks are not genuine sacrifices, as Indiana University states. Isolation, worsening mental health and struggling interpersonal relationships are. It behooves members of every college community across the country to consider the toll their actions have on their peers, the very peers they were eager to embark into adulthood with prior to the pandemic. If students are unable to repair their gap in compassion for one another, more losses are in store for our demographic long after COVID-19's immediate danger fades.