Unreliable Wi-Fi challenges both students and faculty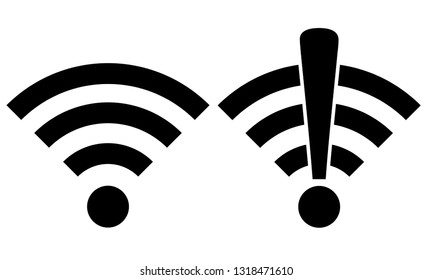 The start of the fall 2021 semester was marked by a lot of changes to Chatham, many of which are reversions back to pre-pandemic life. The combination of newly in-person courses and the largest first-year class to date brought growing pains to the campus community.
Campus wireless connectivity has produced some of the biggest problems for the Chatham community. Since the onset of the semester, students and faculty alike have experienced Wi-Fi connectivity lapses across the new networks – Chatham Guest and Chatham Secure, the latter of which relies on Chatham login information for access. An inability to connect to the internet can lead to academic, social and financial hardships.
Chatham's IT department has remained consistent in student communication and pursuit of solutions, though frustration is inevitable.
Looking forward, the broader Chatham community needs to enact safeguards in case of similar technological issues. Spaces to conduct online work – especially virtual meetings – should be provided to all students, faculty and staff. If problems like these persist further into this semester and into the future, discussions should take place about tech accommodations to aid student finances. Technology has only increased its presence in our daily academic lives; we should make room for it as inclusively and smoothly as possible.
---
Lucia Camacho '23 struggles with both her school-issued MacBook and her Android cellphone.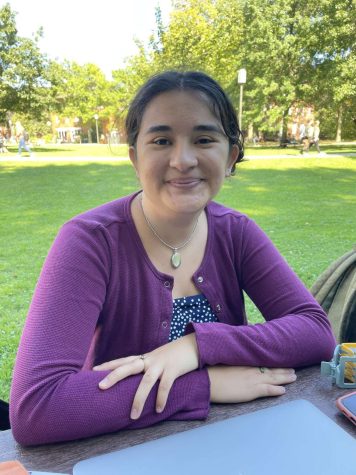 "When I got to campus this semester, Chatham didn't inform me that my phone would not be able to connect to the internet. They sent an email explaining the process, but it was only for iOS products. For Android phones, the domain and password the Wi-Fi login asked for wouldn't work. Eventually I went to IT, where they told me that Android users couldn't connect to Chatham Secure and that they were 'fixing' it. It's been five or six weeks now without internet on my phone. Even with an unlimited data plan, my connection still slows once you reach a certain threshold."
Miranda Sheawood '22, a commuter student, feels frustrated when conducting class via Zoom.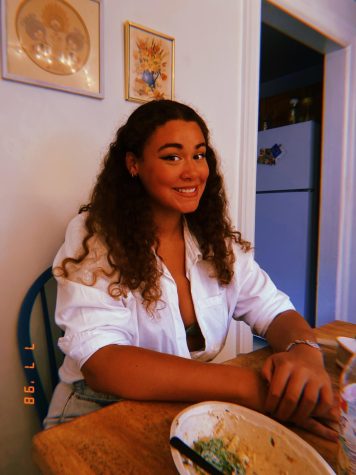 "It's been really difficult to deal with the Wi-Fi issues as a commuter student. I have courses that are online and in person and I often find myself missing important information in my Zoom classes because the Wi-Fi will crash. I have to choose between unstable Wi-Fi or using my hotspot on my cellphone. It's ridiculous that we're paying a technology fee for technology that doesn't work properly."
Dr. David Rossbach expresses understanding for faculty, students and Chatham's IT department as they collectively handle the Wi-Fi shortages after a return to in-person learning.
"We found that a number of Brightspace elements worked well [last year]; we all have gotten a bit more serious about Brightspace delivery, but it leaves us vulnerable to Wi-Fi connectivity problems. I get the sense that our IT department has felt this, as well. Some of the problem I think is a capacity issue. Across classes and buildings on campus, we're having several hundred students online at a time."
Irina Bucur '21 stresses her worries about data usage, work performance and technology fees.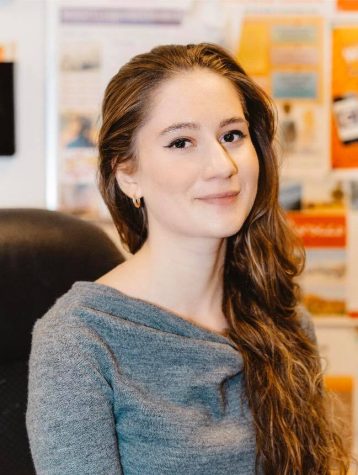 "I used up most of my data in one day by completing assignments for my remote internship using my iPhone hotspot. When my laptop stopped connecting to the hotspot, I had to scroll through spreadsheets on my phone until my data ran out. I was in the library on deadline. While IT Support and administration send out periodic emails to let us know they are 'working on it' without providing temporary workarounds, I have to make excuses for the school I am supposed to represent, while worrying about my professionalism because of something that is entirely out of my control. Students pay hundreds of dollars per term for a technology fee, which is separate from the $100 computing fee. If short-term solutions are not implemented, it's only fair that we receive refunds for the technology we pay for but cannot access properly."