Let's call for a week-long, COVID-safe Thanksgiving break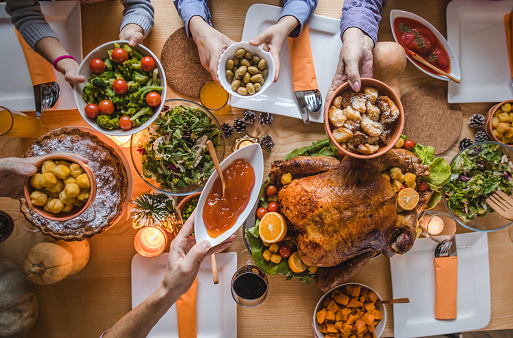 Thanksgiving is supposed to be a time of rest, relaxation, food and family. Chatham University's corresponding break from classes, however, is full of needless calculations, revisions to travel plans, concerns over COVID-19 and confusion for both students and staff.
Since Thanksgiving break only lasted five days (Wednesday to Sunday), flight plans had to be made in advance around those days. That gives you only three full days with your family before needing to fly or drive back on Sunday.
Additionally, many professors cancel classes the week of Thanksgiving break to allow their students to leave even earlier, like Friday the week before or even Monday the week of break. This last-minute change in plans causes unnecessary confusion for both professors and students. Professors are caught between the plans of the university and those of their students and fellow professors.
It does not make sense to have professors and students making last minute changes to the syllabus and travel plans. The solution to this is simple: have the break go from Monday to Friday and have the university go remote after break. Chatham went remote after break last semester, so they certainly have the capability to do so.
Having students make travel plans and risk a potential exposure to COVID-19 is unreasonable and dangerous. If a student has a family member that is immuno-suppressed or at risk of death from COVID-19, they must be tested before leaving, come back and need to test themself again after meeting family, and this process will be repeated at the start of spring semester due to winter break. Shifting Thanksgiving break to Monday, therefore, allows students to leave that previous weekend and gain more time with their families.
While a Monday to Friday week has two less days of class than a Wednesday to Sunday break, it will solve issues of staff and student confusion over whether classes will be canceled or continue Monday and Tuesday.
Going remote for the last two weeks saves students the stress of managing travel plans and COVID tests. It allows them to focus on their final projects. While Chatham has a high rate of vaccination, the risk of sending an entire university home, bringing them back and sending them home again cannot be understated. We put the entire Pittsburgh community at risk, not to mention the students who will return to homes in other states and countries.
While this extended Thanksgiving break and remote classes plan would benefit all students, those whose families live in another country benefit the most. Flights to and from other countries are expensive and face limitations due to COVID tests. The current break does not reasonably allow international students to return to see their families; going remote would allow them to return without having to book three international flights and go through required COVID tests for flights to and from the U.S.
Looking ahead, the new variants may make these plans necessary with all future breaks, particularly around the holidays where increased travel puts everyone at risk. Chatham should consider applying these extended breaks to later semesters, including spring break.
Chatham administration may be understandably hesitant to embrace this idea, but it is the safest and most reasonable for both students and faculty. Thanksgiving break should be a time to focus on family and work toward finals, not a time to negotiate with the professor of your only Monday class.