The Sound of Musick: Student seeks to revive Rea Coffeehouse
When Alex Musick '22 was assigned the task of studying and further documenting a piece of Chatham University's history for the University archives, he was instantly drawn to Rea Coffeehouse. 
The unique basement of Rea House is a little-known space to some students, but for Musick it is one of the most historically-rich places on campus. He has ideas for reviving the space as a go-to spot for events and is seeking student support.
Rea Coffeehouse began as a small venue for students to engage in and host creative events. Its heavily graffitied walls have seen everything from painting nights and poetry readings to concerts. The space has been a part of the Chatham landscape since the 1960s, when the school was first granted the Julia and James Rea House.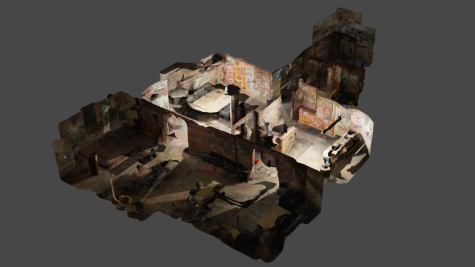 The Coffeehouse has evolved with time and seen periods of great engagement coupled with long stretches of rest. Fewer events have been held in the space largely due to COVID-19 distancing protocols, but it is clear students have not lost interest in this illusive hideaway. Concerted efforts to preserve the basement venue have taken place over the years, including a Facebook group founded by students that shares images from the Coffeehouse's early days to about 2017.
Musick is an Immersive Media major with a passion for music. Although he did not have the chance to attend prior Coffeehouse events, he quickly uncovered the exciting musical notes of its past in the archives. 
Seeing pictures of posters, performers and audiences of this "nexus for the '80s and '90s punk scene," as he says, piqued his curiosity. Musick soon decided to focus a class project around collecting and compiling images of Rea Coffeehouse to generate a spatial photogrammetry record.
Once immersed in his work, Musick began to ask why the space had not been used for concerts in so long. It seemed to him that Rea Coffeehouse was a "living record" that should not simply remain sedentary in Chatham's history, but continue to move with new waves of students. And, of course, who wouldn't want to attend an underground concert right on their campus?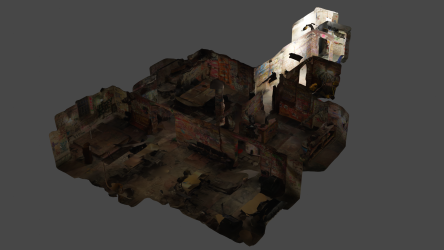 After finishing his archive project, Musick imagines his first step toward bringing live music back to Rea Coffeehouse will be to gather a group of interested students through a Music Appreciation Club. This club will source local talent, plan events and host free, inclusive concerts to breathe new life into the venue.
Above all, Musick hopes to maintain the integrity of the Coffeehouse as a Chatham-centric space. He is looking for students to help him in his endeavor, saying, "Any interest at all is more than enough." 
Contact Alex Musick via email [email protected] if you want to help rock the Rea Coffeehouse.