Chatham's updated mask policy seems poorly timed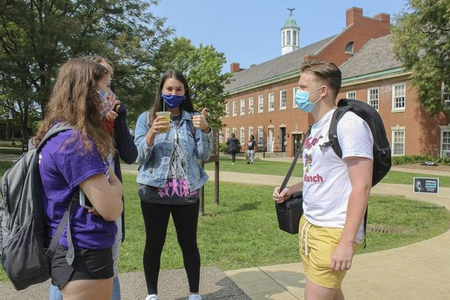 Chatham University announced in an email on Feb. 25 that the campus mask policy would change as of Monday, Feb. 28. 
"Chatham is mask optional on campus, except in campus shuttles, healthcare settings and instructional settings where they will still be required," the email stated. The change would be enacted on the first official day of spring break; those who would remain on campus during that break would be the first population to be able to unmask if they'd like to in many locations on campus.
Days later, the University further updated its mask policy, based on the declining number of recent positive cases and other guidance, to also make face masks optional on campus shuttles. 
Chatham declared this change came as a result of the new CDC guidelines, which state that low-risk and medium-risk areas of the country can relax their mask requirements. Allegheny County is one of the areas declared as low-risk, according to the CDC. (Also, Chatham's current vaccination rate stands at 95% of the community being fully vaccinated, according to a campus COVID-19 update on March 11, and 27% of the Chatham community has reported receiving a booster shot.)
The CDC guidelines were released on Feb. 25, the same day that Chatham announced over email that the mask policy would change. According to Associate Professor Michael Boyd, the co-chair of the University Committee, the faculty were polled during a recent meeting on whether to keep the mask requirement in place. About two-thirds of the faculty were in favor. Although this vote did not determine the decision, it was taken into consideration when the University reviewed its COVID-19 mask policies.
The University's mask policy changes are among the early steps toward a return to a pre-pandemic normal. Unfortunately, it seems like it's poorly timed.
Spring break, for many students, means returning to families – potentially out of state or country – or going on vacations. Students often use spring break as a time to rest from academics and focus on their social lives. Although Allegheny County is considered low-risk, the areas some students traveled to may not have been.
Although students are still required to wear masks in healthcare and instructional settings on campus, COVID-19 does not stop spreading when students move into the hallways, library or lounges, which have been populated in recent days by students just back from spring break.
This could possibly cause a post-spring break COVID-19 surge, similar to the surge seen as students returned in January for the spring semester when the Omicron variant was more widespread, and it raises this question: Why was this policy change enacted during spring break instead of the week prior or two weeks after to avoid a possible uptick in post-travel cases?
In recent campus emails, the University wrote that it "will monitor case trends over the coming weeks, and then revisit campus health and safety protocols in light of any post-spring break case trends and the new updated CDC guidance that places Allegheny County in the low COVID-19 community level."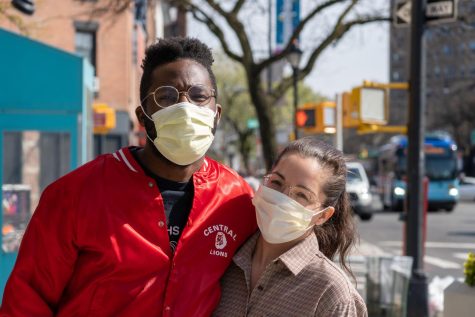 If the University would have waited a couple weeks until after spring break to instate the new masking guidelines, that would have allowed time for any potential exposures to be tested. Plus, any students and faculty who were unknowingly exposed over the break and may be asymptomatic would have remained masked up on campus a while longer.
Another option could have been to wait until the summer semester classes started to test the new masking policy. The summer semester is a perfect opportunity to try out the policy change because fewer students will be on campus, meaning that if the revised masking policy fails or Allegheny County sees a strong resurgence of cases, there will be less exposure among students.
Understandably, students and faculty are eager to take masks off inside buildings, but careful thought and consideration must be given to the risks and rewards of doing so right after spring break.