Asian and Asian-American students share their stories with the Chatham community
Guest Voices is an occasional series that invites students to share their views about a topic of importance and interest to them on campus.
"Diversity" appears to be the latest buzzword of some well-meaning white liberals who wish to keep up with the updated politically correct terminology, without making enough effort to enforce meaningful systemic changes. We hear the word "diversity" everywhere at Chatham University – it's almost inescapable – but often don't see it enough, despite Chatham's mission statement being to "recognize and respect diversity of culture, identity and opinion." Many people don't truly grasp the concept of diversity; they just perceive it as "otherness."
To best understand diversity, we must take the time and effort to listen to the stories of those who have different backgrounds and experiences than us. Three Asian and Asian-American students at Chatham share their stories.
 The first story comes from Umi Sanada '23, an international student from Japan.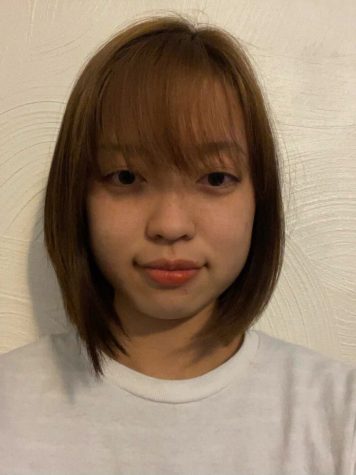 When I came to America, there are some people who annoyed me. One time Downtown, I was called slurs by a woman because I am Asian. 
I'm currently studying English, and my English became better than before, and accordingly, other people's attitudes toward me became better than before. 
I still don't know if the reason they treated me badly before was because I am Asian or because I was not fluent in English. It is very hard for us [international students] to adjust to a new culture and speak a new language. I can understand how it may be annoying, but we are in a vulnerable position, and I would like everyone to be kind to foreigners.
The second story comes from Julian Kroger '24.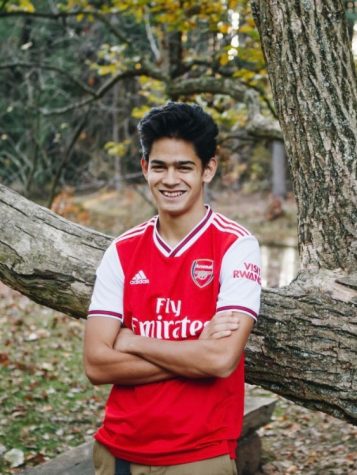 My experience as an Asian-American student is a bit unique. Born to a Japanese mother and a French-German father, I often came off as white-passing. Anyone who is familiar with the Pittsburgh area, where I've lived for nearly my entire life, will know that these groups comprise an extremely small portion of the population.
As I grew up, I often struggled to find other people who were like me, who felt like they weren't quite at home here in Western Pennsylvania. This feeling didn't go far enough to make me feel unwanted or outcasted, but I definitely understood from a young age that there was a layer of separation between myself and the people around me.
Things have changed for me since I've come to Chatham. Although the University still has a long way to go in terms of diversifying campus, it has been meaningful meeting others who share similar roots like me, have felt the same things I have or just look like me. These little things mean a lot for someone who grew up feeling like a rarity.
As I continue my time here at Chatham, I hope to see more diversity in the student body, staff, faculty and institution. Representation is important – not just for broadening horizons but also for fostering a more welcoming community. If it can make a child who feels homesick in his own city feel understood, then it certainly will be worth any effort.
 The third story comes from Anastasia "Ana" Harouse '25.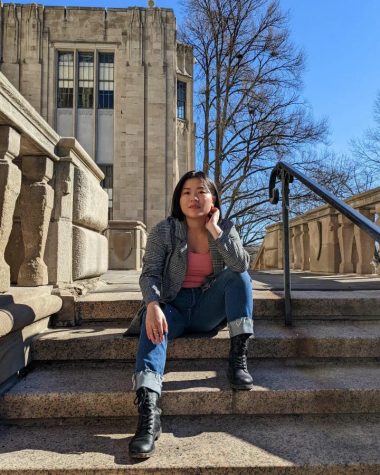 Growing up Chinese in a small town with a 0.62% Asian population and being adopted into a white family, I've always felt out of place. Microaggressions (small acts of unintentional racism) plague every aspect of my life — from part-time jobs to casual conversations with friends and to, of course, Chatham University. It feels like something that I will never escape, no matter where I go or who I am with. I've been made even more aware of my identity as an Asian-American woman with the recent rise of anti-Asian hate crimes.
It would be easier for me to brush off these things that hurt me. At least, I could spare myself difficult conversations. Would I be happier if I accepted this is how the world is and always will be? I know that if I do, nothing will ever change here at Chatham or elsewhere.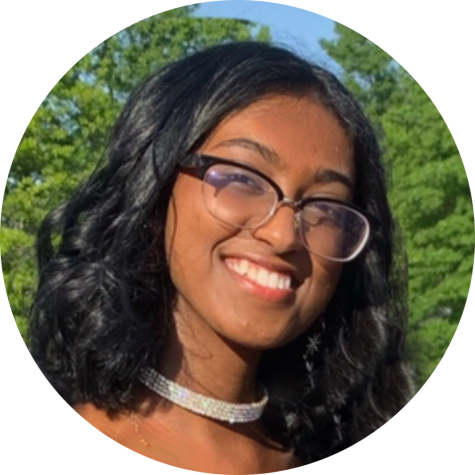 Despite everyone's vastly different experiences, we all seem to agree on the importance of a sense of community — and that there's a lack of such a community amongst Asian, Asian-American and Pacific Islanders (AAPI) at Chatham. Together, we have reestablished the Asian Student Association (ASA) to address this issue and provide a safe and inclusive environment that's previously been missing at the University. We hope the broader Chatham community continues to listen to AAPI stories and deconstructs the perception of "otherness" to achieve diversity in the truest sense of the word.