Kelliann Jenkins breaks gender barriers on the Chatham baseball team
Senior Spotlight shines bright on knuckleball pitcher
 If I asked you to close your eyes and picture a baseball player, I'm sure one of the first thoughts to pop into your head is of a big burly man with a gnarly mullet. None of that describes Chatham senior, and member of the baseball team, Kelliann Jenkins. 
Jenkins began her journey through baseball at the age of three while playing wiffle ball in her backyard alongside her father. These little moments at a young age sewed the seeds for a lifelong passion for the game.
The Maryland native rose through the ranks of youth baseball, and as each year passed, there was more push for Jenkins to move to softball. Her parents wanted to protect her from all the noise, but Jenkins wanted to be a baseball player. So, her father taught her the one thing that's keeping Jenkins on the mound: the knuckleball pitch.
"It's the reason I'm still playing baseball," said Jenkins about her father teaching her the knuckleball, "he knew it would take me far." 
The knuckleball is a pitch in which the pitcher holds the ball with their fingertips, and when the ball is released, it travels in an almost random direction from the batter's eye. This pitch has almost disappeared from the game as a whole, with only one player currently throwing it in the MLB today.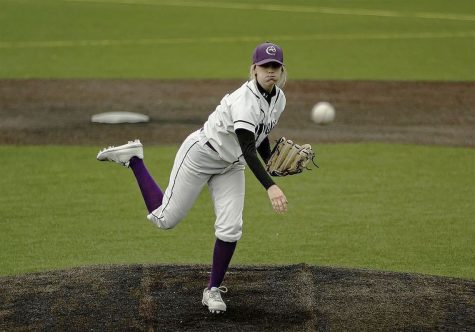 "She throws a pretty good one," said baseball head coach Nic Rush, "and she can spin a breaking ball too, and she can locate with a fastball as well and when she's throwing with all three, she's pretty good." 
Jenkins has praised her teammates for how supportive they are of her. 
"My teammates here at Chatham are just a lot more supportive and they are just really good guys."
Rush is in his first season at the helm of the Cougar team. 
"In the short time I've been here, it seems the group takes well to Kelli, and Kelli takes well to the group," said Rush. 
Rush also praised the hard work Jenkins puts in every day. 
"She works hard, she does what she's supposed to, she takes care of business." 
After her time at Chatham, Jenkins is looking forward to playing with the United States National Women's Baseball Team and winning a gold medal.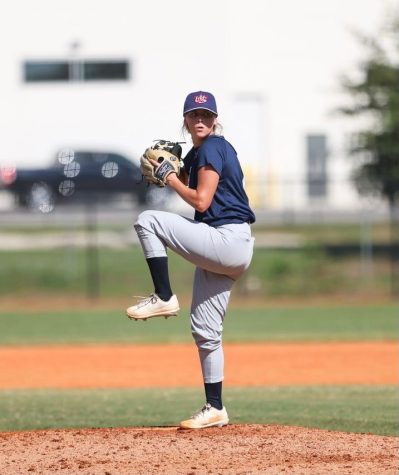 Both Jenkins and Rush are hoping to see women in the sport of baseball continue to grow. With the dream of there being NCAA women's baseball someday soon. There are currently a few club teams at larger universities, but it is still very small. That being said, there are only six total women playing NCAA baseball this year, and Kelliann is one of them.
You might also recognize Jenkins from the basketball court as well, where she is a member of the women's basketball team. The guard joined and found Chatham due to the head coach David Saur but has truly shined on the baseball diamond for the Cougars.
When asked what she would tell her first-year self, Jenkins focused on the smaller details. 
"Make time for yourself, don't get so caught up in trying to balance out the schoolwork with the practice and game time. Find time to read a book or call my mom."