Chatham launches Cougars Care referral systems
Chatham University launched a new referral system for students called Cougars Care.
It allows students to alert the University of any struggles that they or their peers may be having, including difficulty adjusting to college, mental health struggles and challenges with coursework. 
The site also gives students the ability to look at their relationships with advisers, professors and coaches. 
Cougars Care has been under development since 2021 as a better way of managing care alerts. Previously, Chatham University used a system known as Early Alert. Cougars Care aims to be more comprehensive and to be a resource for students throughout the term – and not only when times are difficult. The platform also allows for Chatham students to receive messages of encouragement for positive milestones reached in and out of the classroom. 
Students can access Cougars Care in my.Chatham.edu. In addition to being able to submit alerts, there's a tab for other Chatham resources such as the Counseling Center and the Office of Accessibility and Academic Resources (OAAR). 
Amanda Oaks-Christman, coordinator for Student Success at Chatham, explains that these tabs are there for students to better understand who they can reach out to if they are struggling. 
"If you're going into a system and looking for help, yes, you can submit that referral, but you can also check and see who might be able to talk about this," she said. This allows students to get a better sense of all the campus resources for when they or a peer are struggling. If students decide not to use one of those resources but still wants additional support, they can submit a referral through the site instead.
When a referral is submitted, here's what happens. It will be sent to the Cougars Care team, which includes Oaks-Christman along with faculty and administration representatives. They'll work together to look at the student's connections on campus to decide who would be best to provide support.
It is not uncommon, Oaks-Christman said, for a first- or second-year student's success coach to be the person who reaches out. If it's a student athlete in need of support, a coach would likely be the one to connect with the student. This is done with the hope that students will feel more comfortable talking about their issues with someone they already know well. An exception may be if it's a highly sensitive matter that requires a professional staff member to discuss the issue directly with a student. 
If students are struggling beyond what Chatham resources can help with, they will be directed to external resources. For example, if students are struggling to pay for food, they may be encouraged to apply for Chatham's student emergency fund. If that fund is not enough to cover the costs, they would be directed to a food bank. 
When asked about Cougars Care, Lirit Gilmore '24 said "I think it's a great idea, but I'm not sure Chatham has the resources to execute it correctly," and went on to say that she believes Chatham should take more steps to guarantee it can solve students' issues, particularly mental health issues, without outsourcing. 
"I think for a lot of people it's not really asking for help that's the hard part, I think it's receiving it," she said.
Cougars Care also allows concerned students to make a referral on behalf of their peers. This referral is not anonymous to the Cougars Care team, but the student's identity will never be disclosed to the referred peer.  Once a referral is made for another student, the care team may reach out to the student who made the referral for more information – hence why it is not anonymous.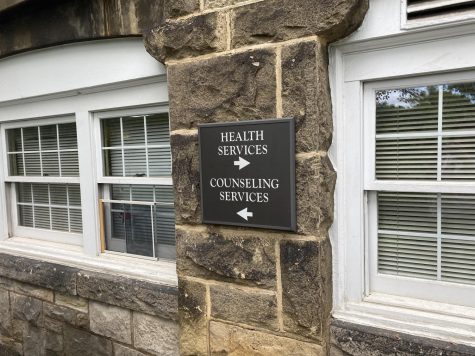 While students aren't required to comply with the Cougars Care team's attempts to provide support, Oaks-Christman said they will keep contacting them until they receive a response. Students can say they are not interested in the support, and the team will stop reaching out, unless another Cougars Care referral is made. 
Oaks-Christman said the hope is that Cougars Care will remove barriers for students to get help.
"We hope to be able to get students connected to support more and more easily," she said. "We know that students don't always ask for help when they need it and that everyone can benefit from help and support sometimes." To make a referral, students can find the link through MyChatham or by going to chatham.pharos360.com.