Student-athlete or athlete-student? There's not enough time after class and practice at Chatham University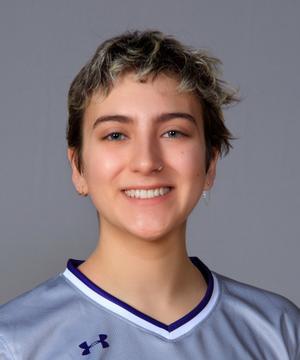 I like to think that I chose to come to Chatham in 2019 because of all it had to offer – a great campus and an open-minded student body. While those are somewhat true, I mainly decided on Chatham University because of the opportunity to play the sports I love.  
I first learned about Chatham while looking for schools that have a Division III women's ice hockey team. Division III programs advertise themselves as a special opportunity because the focus is still on academics.
However, this is only true if you wish to have little-to-no free time during the season. In my second year, I found myself stuck in a cycle. Although I wanted to branch out, I felt constrained by my busy schedule and my limited social circle. 
Most of my time was spent focused on sports. I played softball and hockey. For hockey, my day began at 4:30 a.m for practice, then we worked out right after. I got back to campus around 9:30 a.m. and usually had a class right after. During softball season, my evenings were taken up.
In the fall, I began my days with hockey preseason and ended my evenings with softball practice. Games took up most of the weekends between travel and preparation. I cherished my Sundays because they were free of athletic responsibilities. 
The running joke on the team was that we were "athlete-students" instead of student-athletes. I am double majoring in criminology and psychology and I cannot imagine the stress of doing this on top of a part-time or full-time job or an internship. 
Sometimes, I didn't mind the rigidity of my schedule because it gave my days structure. However, the required level of commitment really got to me when I started to feel a disconnect from my teams. 
Since my time was taken up being an athlete-student, I felt I lacked the opportunity to socialize outside of the sports world. I missed out on joining non-athletic clubs and campus events because I didn't want to exhaust myself. The only people I was around were other athletes.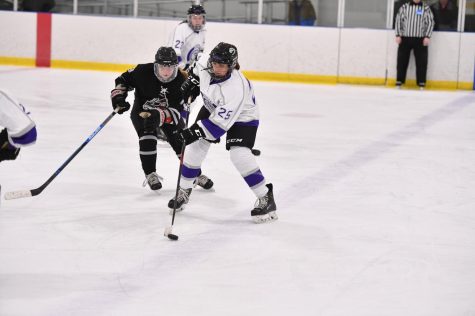 After I started challenging some of the beliefs my teammates had, I did not feel like an ally to my two teams anymore. The culture surrounding athletics fosters a toxic level of sameness under the guise of cooperation. I felt alienated when I stood up for my values. 
Neither of my teams felt like a space where I could authentically be myself any longer. So, I left.  
This decision wasn't an easy one. Being on a team gave me a sense of social comfort, an aspect I knew I would miss when I left. I now had to meet new people. Truthfully, this takes effort that is sometimes hard to muster.  
But when I do make the effort to make new connections, I notice improvements in myself. I now try to surround myself with people who better align with my values. People who help me and want me to grow outside of athletics.  
The fact is, I have more time to explore who I am as an individual. Being a part of a collegiate athletics program is a major commitment. I admire anyone who is able to be an athlete on top of the many roles that come with this time in our lives. 
I came to Chatham to play sports. I wanted to have that all-encompassing undergraduate experience I was told about. In my experience, that well-rounded reality was not compatible with being a student-athlete. When you play a sport, it is difficult, but not impossible, to have identities outside of sports. 
In truth, I miss playing sports. There was a time when I loved it. That lifestyle just did not align with who I see myself as anymore. I miss it but I don't regret my decision – or regret being an athlete. For the first time in my life, I'm not playing a sport. I'm now at the later end of my college career, finding myself feeling like I've just begun.