Chatham community gathers on anniversary of Tree of Life shooting
Oct. 27 marked four years since the targeted shooting at the Tree of Life Synagogue that killed 11 people. This tragedy happened half a mile from Chatham University's Shadyside Campus – and has many community members still mourning. 
Chatham's Jewish Students' Association (JSA) held a memorial on the Shadyside Campus. This consisted of a reading of the 11 names that were taken, a reading of a poem and then walk to the Tree of Life Synagogue. 
This is not the first year the JSA has held a memorial, but this year saw the lowest turnout yet.  
JSA co-president Jorie Meil, who's also involved with the Communiqué, wants students to know that the grieving process is not over. 
"I think that people who aren't Jewish don't still feel the loss of it because all of Pittsburgh felt the loss, but the Jewish people in Pittsburgh are still really mourning," Meil said.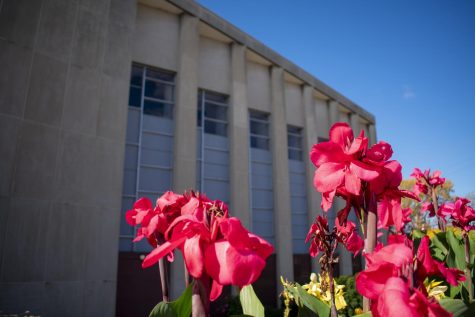 The memorial was promoted by the JSA via its Instagram page. Chatham President Dr. David Finegold sent out an email to the University promoting a citywide memorial service at Schenley Park.  
"We obviously wanted to [promote the event more], but I don't think that it should be solely our responsibility when this is something that doesn't just affect the JSA," Meil said. 
The rise in antisemitism has not gone away since the shooting four years ago. 
The Anti-Defamation League noted a 34% increase in antisemitic incidents in 2021. These are not issues that exclude liberal art institutions; Ithaca College in New York has reported five swastikas found on its campus since January.  
Dr. Finegold wants to make sure something like that does not happen at Chatham. 
"Thankfully, I'm not aware of any of those incidents for us, and certainly it would be against the honor code, and we would crack down hard if we saw it," Dr. Finegold said.  "But you know, I think ideally what we want is promoting a tolerance where that wouldn't occur. If it is happening, you know we want to try to identify who's responsible and take very quick action and let people know that we don't have any form of hate speech or threats. We want to take action on that."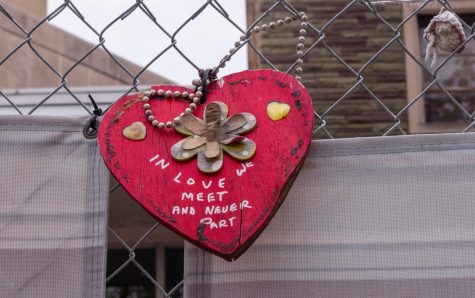 Meil does not want activism for Jewish people to go forgotten – or to even be remembered once a year at the end of October.
"Non-Jewish students need to know that activism is often very important to Chatham, but they need to include Jewish students in activism," she said. "They need to not forget other than the anniversary that Jewish students in Pittsburgh, Jewish people in Pittsburgh and everywhere are hurting." 
While many students who were at Chatham in 2018 are now gone, this is something that will always impact this community.
Meil wants to make sure that Jewish history is not just seen as the Holocaust. The Holocaust Center of Pittsburgh has a new exhibit in the JKM Library, with a section of it being in remembrance of the Tree of Life shooting.
Dr. Finegold wants to find a way to honor and promote Jewish history outside of the Holocaust.
For students looking to get in contact with the JSA, follow the organization on Instagram @jsa.chathamu or contact Meil via email at [email protected]