It's a hot Yinzer winter
Five student-friendly events for keeping warm this season
I seem to get more antsy when the Pittsburgh weather gets cold, wet and dark. After two years spending most of the wintry months roaming the halls of Rea House and Linzer Apartments, I am determined to embrace my inner Wim Hof and create warmth in the cold. 
So folks, by the powers vested in me by the Communiqué, I declare it a hot Yinzer winter. Here are five winter events to warm those chilly fingers and red noses.
Winter Heat – Dancing and drinks at the Carnegie Museum of Art
Ever wanted to live out your "Night at the Museum" dreams? I certainly have. But unlike Ben Stiller, I'll take breaking it down on the dance floor with my friends over fighting figurines come to life.
Students 21 and older can enjoy libations (I've always wanted to say that) and jam out to sound waves courtesy of DJ Arie Cole and guests. This event is brand spanking new for 2022 — I'll be there, and so should you.
Admission: $25 for students at cmoa.org/event/winter-heat.
When: 8 p.m. to midnight Dec. 9
Where: 4400 Forbes Ave., Oakland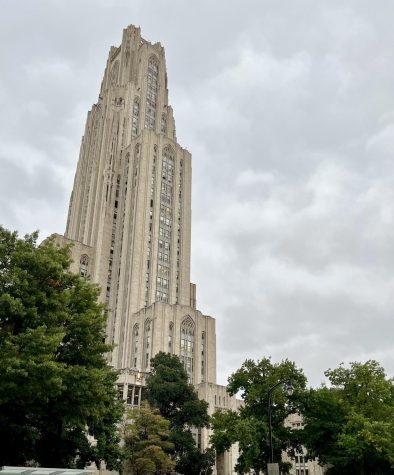 Nationality Rooms Tour – Cathedral of Learning, University of Pittsburgh
This is not a drill! If you are anything like me, you're a bit of a — respectful — snoop who has spent the last two pandemic years dying to see the Nationality Rooms hidden within Cathy (a.k.a. the Cathedral of Learning at the University of Pittsburgh in Oakland). The annual holiday tour is back in session for the first time since the start of COVID-19. This is the public's chance to learn about holiday traditions of countries from around the world. 
Now I know that everyone is not an out-of-towner and has probably at least sat in one of the German desks or posed for a picture in front of the Korean chalkboard, but admit it, it's been a few years and well, you're curious again. Word on the street is that there will be food and gifts available for purchase.
Admission: Free
When: Noon-4 p.m. Dec. 4
Where: 4200 Fifth Ave., Oakland
Drag & Draw – Andy Warhol Museum
You better sketch! A bus ride away, The Andy Warhol Museum is a well-known hotspot for unique events and boy howdy does this one have it all: three fabulous hours packed with an educational talk, live music, drag performance, drinks and figure drawing. 
Admission: $25 at warhol.org/events/drag-draw
When: 6:30-9:30 p.m. Dec. 8
Where: 117 Sandusky St., North Side
Ice skating in the city
No matter your athletic ability or seasonal preference, one thing is for sure, we Chatham Cougars love to skate. With many convenient opportunities to do so, skating is a foolproof way to shake off some winter blues.
If you could not grab a ticket for the CAB ice skating event at PPG Rink in Downtown Pittsburgh, fret not! Put your blades to the ice at the Hunt Armory, just a short walk from Chatham's Shadyside campus.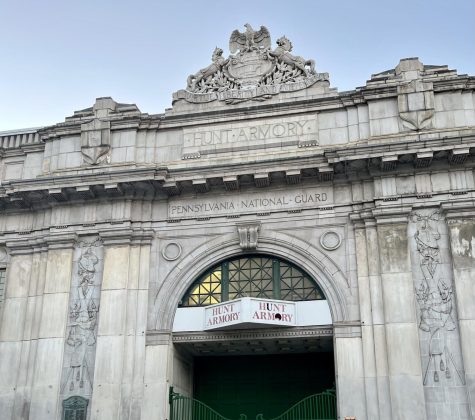 Admission: $10 entry, $5 skate rental
When: Check online at nhl.com/penguins/community/hunt-armory-rink for open skate as the space is sometimes booked for private events, games and practices.
Where: 324 Emerson St., Shadyside
Catch a show at the Kelly Strayhorn Theater
The Kelly Strayhorn Theater at 5941 Penn Ave., East Liberty, is an historic part of Pittsburgh culture. The space showcases theater, music and performance art year-round. As stated in its mission, "KST is a home for creative experimentation, community dialogue and collective action rooted in the liberation of Black and queer people." 
Two shows I am excited about:
Calliope House presents "The Slocan Ramblers," a Canadian bluegrass band
Tickets: $21 for students or $41 for general admission
When: 7:30 p.m. Dec. 10
Confluence Ballet Co. presents a jazzy take on "The Nutcracker"
Tickets: $35 at door, $30 pre-order and $25 for college students. Plus, 
free for children 5 and under.
When: 2 p.m. and 7 p.m. Dec. 17

Learn more at kelly-strayhorn.org