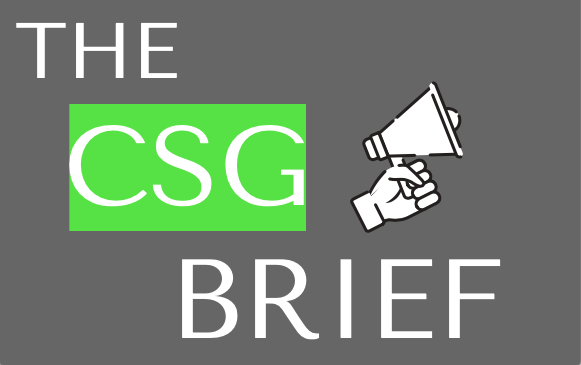 On March 9, Chief of Police Donna Grossi was invited as a guest speaker to address questions made by senate members. 
Why have officer photos not been approved to be placed around campus? 

Chief Grossi said that photos and officers' numbers are available in the Directory on my.Chatham.edu. 
What is public safety doing to make sure marginalized communities feel safe on campus?

Chief Grossi said that no specific instances have been brought to her attention, but she would respond to them if they came to her attention. 
Do our officers currently carry legal weapons, and if they do carry them, why?

Chief Grossi said that tasers and firearms are used by the Chatham police to mirror other universities. She also said that they are necessary for officers to be prepared if a mass shooting were to occur on campus.  
Why cannot we implement more lighting for safety? 

Chief Grossi said Hicks Estate and the Chatham apartments have been properly lighted with requests. So, she encouraged students to submit requests to her or the safety committee.
What are your biggest safety concerns, and how are they currently being addressed?

Chief Grossi said that one of her main safety concerns is communication on campus. "Communication relations are important so everyone knows that we [Chatham Police] are here to provide protection services," said Grossi. 
When will training for school shootings occur again, and will it be implemented in student orientation? Would you be willing to work with other departments in order for them to get training? 

Chief Grossi said that she invited an outside agency to guide these informational trainings because they have more resources and knowledge about the topic. She said she would like to expand it once the program's details have been finalized.
If students of color have issues on campus, where would they be able to reach you? 

Chief Grossi said that she is typically in her office, but she is available to students via appointments. 
Would you take a more active role to initiate conversations about racial issues? If you have not initiated them, why haven't you? 

Chief Grossi said that she is willing and available to have these discussions, but she does not know where to start since she does not have instances of discrimination brought to her attention. 

Three CSG members shared their personal safety issues with Chief Grossi:

Class 2025 Representative Maggie Vargo: In Linzer Apartments, the door that is oriented towards Fifth Avenue can be pulled off the frame with enough effort.

Chief Grossi took notes of this safety concern. She explained that if issues like this occur, then students should email her to expedite the process as quickly as possible. 

Class 2025 Representative Anna Betar: Parking is a big issue on this campus, and many members in the Student Government are passionate about it. There are cars in the library lot without parking permits in some spots. 

Chief Grossi said that the police work with valet services to deal with these issues. Valets will monitor the cars to see whether they have permits, and they will notify Public Safety about them. She also encouraged students to call Public Safety directly if they see cars without permits as well. 

Class 2024 Vice President Sophia Boyle: There are different permits for lower and upper campus, but some people with lower campus parking are parking on upper campus. So, why is it not being enforced? 

Chief Grossi said that there is enforcement occurring, but it is scattered due to situational aspects.
If students have safety concerns they wish to share, please contact

[email protected]
New agenda:

New business:

There were updates to the election code like the timeline and election campaign. Members motioned that these updates would not have to be read aloud to them. So, they could read it to themselves later. 

There were two approved budget approvals. 

Members approved having "Robert's Rules of Order," books on parliamentary procedure, issued to presiding officers and the Senate Parliamentarian to increase members' knowledge of the rules of conduct in student meetings.

Members approved the purchase of branded gavels. 

The Senate Parliamentarian Aidan Bobik '25 and the Executive Board reviewed several procedures and proposed amendments to bylaws in the constitution. 
Executive session

A motion has passed to begin the impeachment process for a CSG officer. A trial will occur next week
On March 16, the trial of the impeached member occurred. CSG released the following statement to the Communique: The Senate has voted to convict Elizabeth Ruszoski, Vice President of Communications, on charges outlined in the Articles of Impeachment. She has hereby been removed from office effective immediately. The vote was as follows: On charge one, there were 11 votes of guilty, 1 vote of not guilty, and 3 abstentions. On charge two, there were 14 votes of guilty, 1 vote of not guilty, and 1 abstention. On charge three, there were 13 votes of guilty, 1 vote of not guilty, and 1 abstention.  
The charges were not disclosed to the Communiqué.

New Agenda

There were two amendments voted by CSG members.

There was an amendment for the Academic Advocacy Committee to become a standing committee. 

There was a referendum for the previous mascot, Pensy the Seal, to return to the Chatham community.

There were two approved budget approvals.

Members approved the purchase of new silver nameplates.

Members approved the purchase of magnetic names listing the position of CSG members. They will be passed down from old members to new members if they leave the position.

Special Reports

Food Committee: After a student has an allergic reaction due to cross-contamination at Cafe Rachel. Head of the Food Committee, Madison Stokes '26, discussed that Nick Corbett will meet with general managers to discuss allergens. 
March 23:
Unfinished Business:

Apparel: Class 2025 President Jackson Adkins '25 discussed the budget for CSG promotional stickers. He described it as the cheapest material, and it had environmentally friendly material. He proposed to members about increasing the budget to 150.30, which they agreed to amend. The shirts will take time to make because there were issues with the vector file for the CSG logo.

Appointments and Resignations:

Vice President of Communications Position: Abdul Malik '23 nominated Jada Jenkins '26 for the Vice President of Communications. Parliamentarian and Class 2025 Vice President, Aidan Bobik, raised concerns about nominating a member who is actively campaigning for that particular position. Morgan Rapsky '26, the Class 2026 President, acknowledged that Jada has been undertaking the roles of this position since the impeachment. Abdul Malik '23 formally appointed her to the position. 

Special Reports: 

Academic Advocacy Committee: Class 2026 President, Morgan Rapsky, discussed her meeting with Dr. Jenna Templeton, the Vice President of Academic Affairs. Members of the AAC mentioned extending the add-drop deadline, and concerns about adjunct professors creating syllabi. In the future, there will be a new program on Brightspace where the syllabus will update itself if something is adjusted. 

Class Reports:

Class of 2026: Rapsky shared that from April 10 to April 14, a mental health week will be held to improve students' mental health as they prepare for finals. There will be a different event each day. 

On Monday, April 10, there will be a vision-board-making event from noon- 2 p.m. in the 24-Hour Lounge of the Carriage House. 

On Tuesday, April 11, there will be coffee with the counseling team from 9:30-11 a.m. in the Main Lounge of the Carriage House. 

On Wednesday, April 12, there will be a comfort food day from noon-2 p.m. in the Main Lounge of the Carriage House. Mac-&-cheese regular and vegan options will be provided.

On Thursday, April 13, there will be mindful meditation and yoga from 2-4 p.m. at the Old Quad.

On Friday, April 14, there will be fidget toys given during the Spring Carnival at 3 p.m. in the Quad.  

Open Forum: 

Shuttle Issues: Rapsky raised a concern from the female lacrosse players. They said that the shuttle times to pick them up were inconsistent, and this issue was referred to the Athletic Engagement Committee. 

Class 2024 President, Ashanti Lopez, proposed a resolution and proclamation. 

Resolution: Another BI-POC council to meet other students of color's demands.

Proclamation: Colvin Georges Jr., the assistant of dean services, has been working with many student organizations, and she wanted to reward him for his efforts. 

CSG Elections: Class 2025 Representative, Anna Betar, recommended setting up tables and QR codes around campus to increase student engagement during elections. Chris Purcell, the vice president of student affairs and the dean of students, proposed that these suggestions could make bias toward the elections. Betar suggested that they could do these events without the running candidates present. However, issues with other members' schedules conflict with completing these tasks. 

Conflicts with the Library Closing Time: Rapsky shared that public safety officers were asking students to leave earlier than the 11 p.m. closing time.